An AFL Champion, junior hockey and the W-League's very own 'Sister Act'. The upcoming season has all the ingredients for a very spicy summer. As always, there are an abundance of fantastic stories to follow and superstars to watch.
KAITLYN TORPEY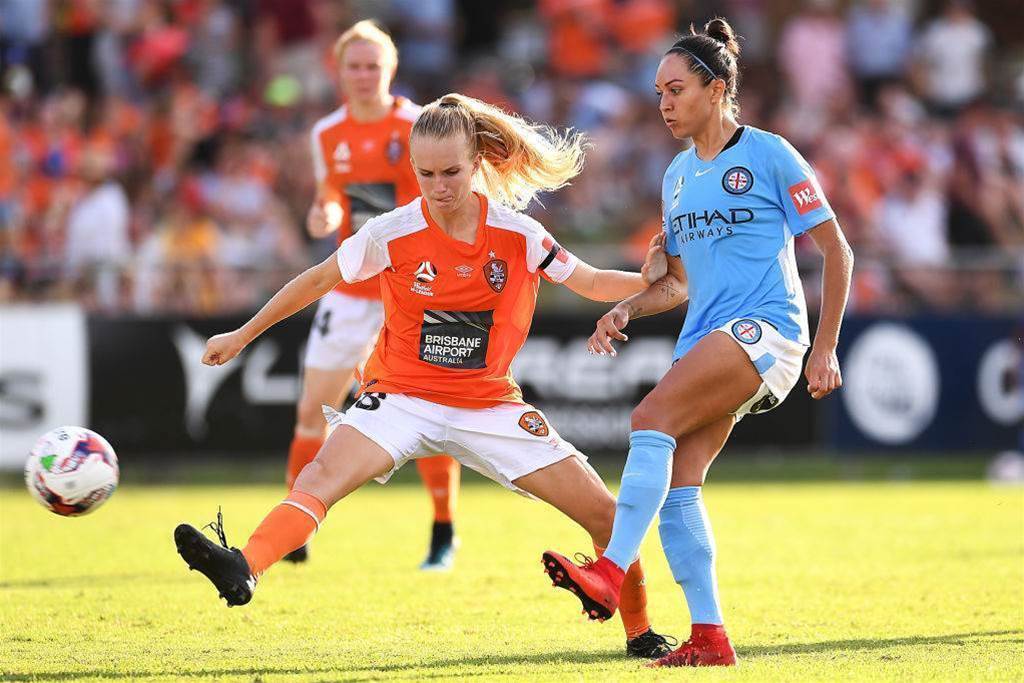 Kaitlyn Torpey (L) - Image: Getty
Torpey has an extraordinary path to her footballing career. Up until she was 13, she wasn't lacing up football boots, but instead was enjoying her time on the hockey court. 
Once she made the switch to football, she excelled as a centre-forward, scoring goals for fun at Olympic FC and Brisbane Roar QAS. 
Although when it came time to make the step up to professional soccer at Roar, Torpey's made central defence her home. With the departure of Jenna McCormick it'll be a big year for the 19-year old who steps into one of the most experienced W-League sides in history. 
She also represented Australia at the 2017 AFC U-19's Women's Chamionships. 
Brisbane Roar's roster is stacked with national team talent and her defensive partners include Clare Polkinghore, Mackenzie Arnold and NWSL favourite Carson Pickett.
Copyright ©The Women's Game All rights reserved.