An AFL Champion, junior hockey and the W-League's very own 'Sister Act'. The upcoming season has all the ingredients for a very spicy summer. As always, there are an abundance of fantastic stories to follow and superstars to watch.
CLARE WHEELER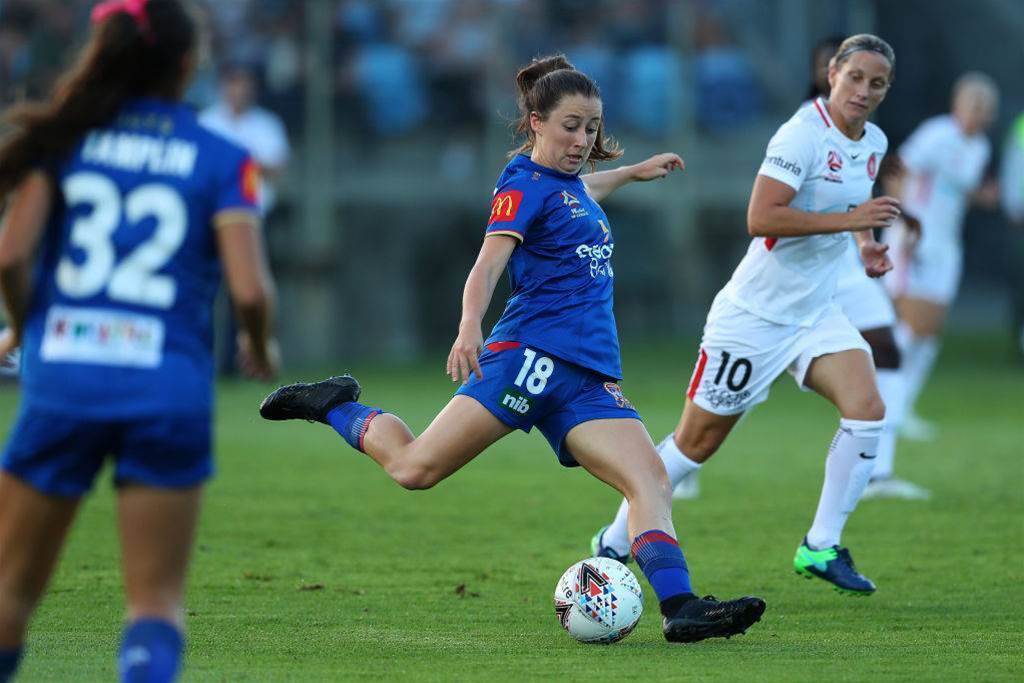 Clare Wheeler - Image: Getty
This year will be a coming of age season for Clare Wheeler at the Newcastle Jets 
She's no stranger to the W-League having made her debut at the age of 15 and approaching a half century of matches for the Jets. 
However, for the last few seasons, she's been under the watchful eye of Matildas stalwart Emily Van Egmond in midfield. Australia's number te has left to join Melbourne City which means Wheeler is going to have to step up to the plate like she's never done before. 
With the defence anchored by Gema Simon and an attack led by Larissa Crummer, it's up to Wheeler to show us what she's got in midfield to help the Jets soar.
Copyright ©The Women's Game All rights reserved.