Where are they, how are they faring and when might they resume? We catch up with the current status for all Matildas abroad.
England- FA Women's Super League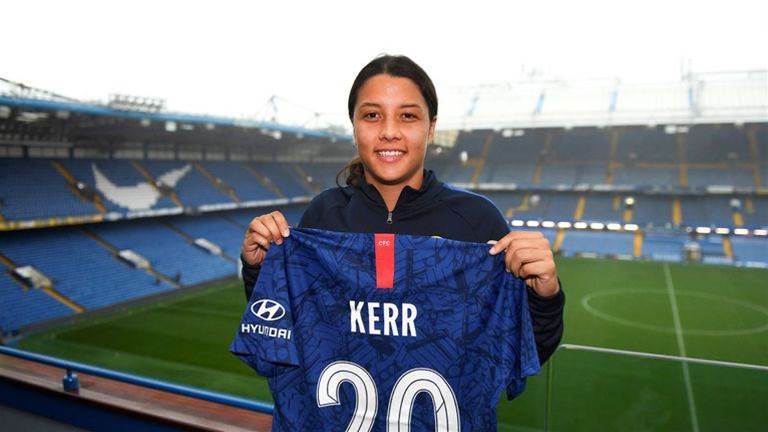 Five Matildas currently play in the top flight of English football, the FAWSL. Sam Kerr is at Chelsea FC, Hayley Raso is with Everton FC, Caitlin Foord is at Arsenal FC, Chloe Logarzo is at Bristol City FC and Jacynta Galabadaarachchi plays at West Ham United.  
Joe Montemurro is also the head coach of Arsenal FC as is Tanya Oxtoby at Bristol City FC.
The FAWSL was suspended on March 13 when teams had played thirteen to sixteen of their twenty-two league games. At present, there are 45 league games remaining to finish the season.  
A proposal was put forward by the FA to possibly finish the season at a neutral venue, with players quarantined on site, during a six-week end of season competition starting in early June.  This proposal, floated in mid-April, would require players to return to their clubs for training by the final week of May.
This creates several problems for the FAWSL's Matildas.   Not all are still in England at present. Jacynta Galabadaarachchi returned to Australia in late March. She may be unable to leave the country and return to England, as explained earlier.
There is also the greater problem with one of the FAWSL clubs, Reading FC. Reading furloughed their women's squad last week using a British government job retention scheme. Under this scheme the government pays 80% of salaries and the club pays 20%.  
To finish the season the club would have to choose to revert their team back to active status. Whether Reading could financially do this considering the possibility that the neutral venue plan will be a non-revenue generating competition format has not been specified.
There is also the greater problem with the current UK lockdown. At present there has been no date announced as to when the country could start to exit.  
Plans for a roadmap are supposed to be announced this week. 
Conclusion
So at present it seems that Kellond-Knight and Gielkik are the only Matildas in a position to play club soccer in the near future.  
Not only are they in the country they play in but Sweden and Germany are the only countries that appear to be preparing for league play in the near future.  
De Vanna may also play should the Italians apply the same plans to their women's top league as are being prepared for their men's top league.
Time will tell whether they, or other Matildas, return to play.  For now, uncertainty reigns the day.
Copyright ©The Women's Game All rights reserved.