A world away from the mysterious jungles of Borneo, in the quiet bayside suburb of Sylvania Waters, a truly special team is battling to imprint not only themselves, their club and their home, but their entire sport on the map.
If Rugby Union is increasingly the little brother of Rugby League (older as it may be), then Rugby Sevens is a distant cousin, little-noticed and barely thought of outside the Olympics.
And women's rugby sevens? Well, perhaps it's best put in blunt terms: even in Australia, one of rugby's undisputed heartlands, there are only 16 professional women in rugby sevens nationwide.
To survive in such a boutique competition, let alone be noticed within the cut-throat Australian sporting market, female rugby-sevens competitors have to achieve something beyond extraordinary.
But if you're a young girl with an infatuation for rugby sevens, wondering whether a career is remotely possible? Well, it turns out the Rebelettes have produced a pretty convincing script to follow.
"It started from scratch,"  Rebelettes captain, Olivia White reveals.
"I had no ball skills whatsoever. Last year I was watching my boyfriend playing for Southern District, sitting there with a couple of the girls in the crowd and we looked at the game and we all thought 'We can do that.'
"Little did we know how much hard work…gosh, and just how enduring the sport is."
While the 26-year-old is quick to emphasise how hard the Rebelettes have had to work (proudly encompassing the same fiery, pioneering demeanour as their 1960s soul-acapella namesakes), they haven't waited long to reap the fruits of their labour.
Last year, in their first Shute Shield season – the second tier of women's sevens in Australia – the Rebelette's amateur invitational team, who Olivia insists were simply formed to "test the waters" finished second in the league.
This season, they're dominating in first place. But as a still fully-amateur side, the experiences they've acquired along the way have been groundbreaking for women's rugby.
"We started as an invitational team to see how we could go against the others, but that soon solidified into our own team," White continues.
"Two years later, we're  proud to say that we've sent two teams to the last three tournaments. Our fan base is growing and participation has grown exponentially – it's fantastic for the sport."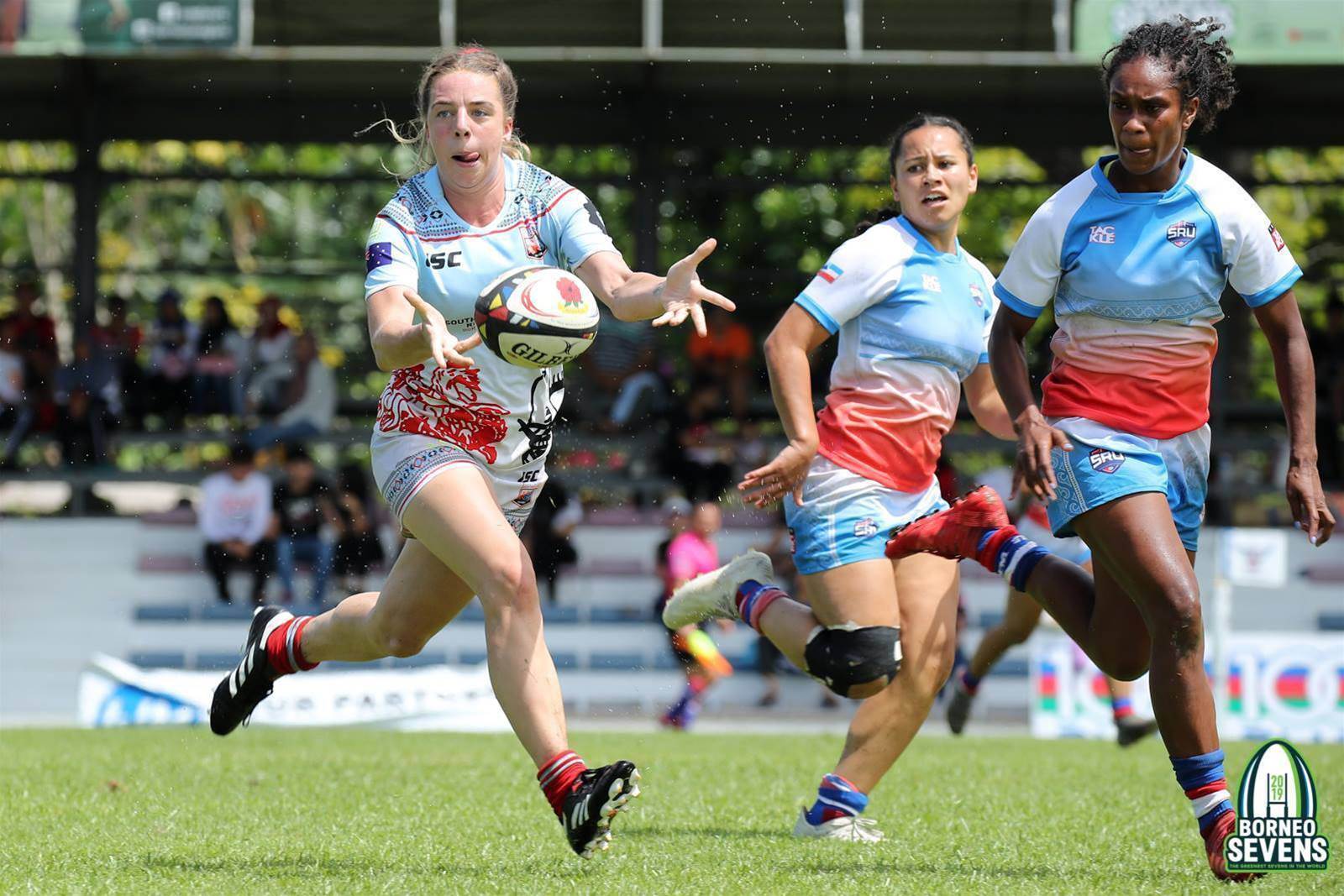 After their early league success, a spray of regional tournaments followed, with the team sensationally taking out competitions in Scone and Lake Macquarie.
It was a remarkable series of wins that few at their parent club, the prestigious Southern Districts, could have predicted.
The women's side had been formed out of the blue and in many ways, out of the way of the club's established men's union teams.
Their coach – the former men's team captain – has proven an unlikely source of inspiration, taking the role after a debilitating injury required a painful shoulder reconstruction. Living vicariously through his eager subjects, he instilled a level of professionalism the Rebelettes took to enthusiastically. 
Now, in their debut season, they were upstaging their male counterparts. In their 30-year history, Southern Districts had produced numerous Wallabies and won prestigious trophies…but they'd never seen a rise quite this dramatic.
As Nay admits, there's something different about the Rebelettes.
"I'm direct, I like to set expectations early so there's no queries later on," Nay says.
"My expectation is that we work really hard, so I constantly refer back to them when they're not being met. But coaching women is a little different to what I've been exposed to my entire life, I find that they're a lot more accepting of learning.
"In men's rugby, they tend to develop habits...I guess it's a physical, egotistical element that they've developed from under-6s all the way through. Women are starting later, so they haven't developed those bad habits.
"They're willing to learn, so you're able to deliver information softer. Men have a much shorter attention span."
Self-belief can be born in two ways, through exemplary and immediate success, or the resilient overcoming of persistent, world-wearying obstacles. The Rebelettes somehow managed to achieve both.
As amateurs they took up the challenge of competing in a unique yet oft-ignored sport, one that is not only distinctively physically demanding but literally never sleeps – women's rugby sevens operates all year round.
"In traditional sport, you have six months on, six months off," Nay says. "Sevens isn't like that, so it's about shifting expectations. We might have a down period for a month, then we're back up, always down then up."
When asked what allowed the Rebelettes to exceed so quickly in a field littered with challenges, where so many others fail, Nay pauses for a moment.
Copyright ©The Women's Game All rights reserved.