As the Head, Office for Women in Sport and Recreation in Victoria, Dr Bridie O'Donnell has been invited to provide opening remarks at the Women in Sport Summit next month.
If you're not yet familiar with O'Donnell's role, it was created in part as a response to the Inquiry into Women and Girls in Sport launched in late 2014. The report specifically sets out a five year game plan for Victoria across four themes with nine specific recommendations written to change the culture.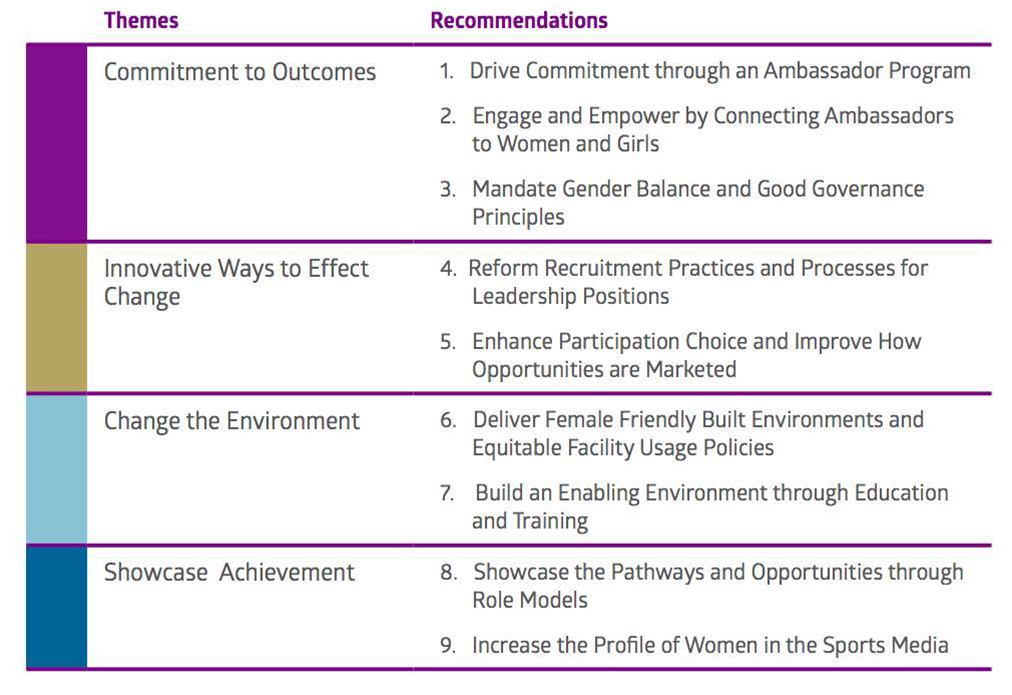 The link between this and the Women in Sport Summit, as O'Donnell highlights, is that:
"Rapid growth is not being matched by a rapid support, intelligence, investment and the right people being around it so the sumimit is expected to bring together some of the right people," O'Donnell said.
Other than board quotas, the nine recommendations which came out of the inquiry are quite intangible in terms of measurement.
"They were things like change the environment through innovation, offer better marketing opportunities for participation and showcase achievements," O'Donnell said.
"While there were a lot of suggestions of whether or not those things should be delivered with KPIs, like make the ABC and SBS report on x percentage increase of women in sport, those things were not part of the recommendations."
As a higher achiever, O'Donnell wants this to be successful but when she arrived she was overwhelmed with how dysfunctional elements of Victorian sports were, citing a lack of communication, support and money as well as not enough resources or money. 
Yet despite this, O'Donnell notes that sport was thriving and people wanted to do it.
"There's a lot of goodwill and there are a lot of champions [volunteers and paid] but they're not always in the right jobs. They're not always able to call upon the investment or the support from government or the leadership that they need.
"What I'm doing now is working through where are the gaps and what is the government's responsibility.
Copyright ©The Women's Game All rights reserved.