It's first come, best dressed for the reigning champions this season.
WHAT JURIC SAID
"I'm delighted to have the majority of last season's title winning squad back with us for this season," Juric said after the squad's announcement.
"A lot of our players will be a year older and a year wiser from their experience of winning the Championship last season and to able to maintain that consistency in the squad is fabulous.
"We will be working hard in the next few weeks to prepare ourselves for the upcoming season and prepare for the challenge of winning the 2020 title."
KEY PLAYERS
Veronica Latsko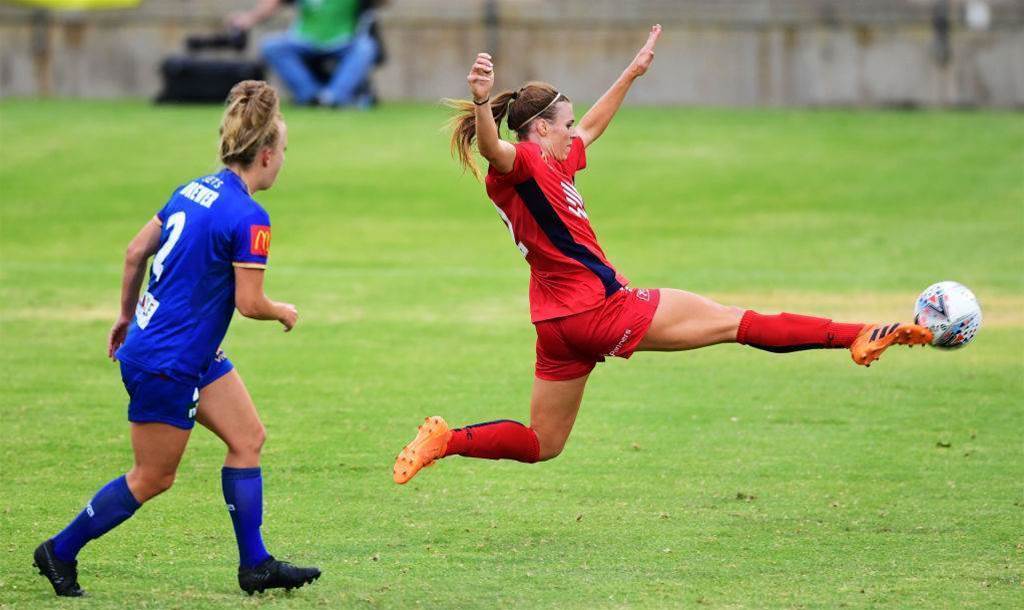 The equal-second highest top scorer in the league last season, how Latsko pairs up with Foord and shares the goalscoring responsibility will be key to Sydney fulfilling their title expectations this season.
She has the pedigree, experience and the W-League expertise to make a running start, which will be key for Sydney after their recent beginnings to campaigns.
The US international is still trying to forge a successful career at parent club Houston Dash, so now 23-years-old these W-League soujourns are becoming particularly vital for building rhythm and entering the next gruelling NWSL season full of confidence.
Caitlin Foord
What more can we say about Foord? We've been focusing on the Matildas icon during the off-season because she has a massive role to play in the upcoming campaign.
With Kerr's departure, Foord becomes the pre-eminent show-stopper in the competition, the marketing focus and Australian hero that will put bums on seats.
She's also a massive goal-scorer for the Sky Blues and has drawn a little controversy at times due to Juric's positional swaps. A very interesting season for Foord.
Alana Kennedy
With all the focus firmly upon Sydney's star-studded attacking lineup, it literally goes without saying that Alanna Kennedy's role in marshalling that defensive line is crucial.
She has the talent amidst her in that back third but it's on her to provide the experience. Last season she balanced this responsibility perfectly, while also providing her usual dynamic goalscoring threat from set pieces.
ONE TO WATCH
Princess Ibini
Another Matilda with a point to prove, Ibini has been a household name among W-League fans for quite some time now and brought in 2019 as strongly as we all know she can, picking up the NAB Rising Star award for January.
But ultimately, there is still some work to be done in Ibini's career, if the 19-year-old and six-cap Matilda is going to accomplish the career she's capable of. Now a veteran of 35 apperances for Sydney, she has tougher competition for her place in the side than ever.
She needs to make that role her own and add more goals into her game. This season is the time to do it.
THE SQUAD BEFORE US
Copyright ©The Women's Game All rights reserved.