It's first come, best dressed for the reigning champions this season.
Ante Juric's title-defence squad came first, unleashing their whopping great W-League squad before most teams had announced a single signing.
Somewhat unsurprisingly given the confidence that must be streaming around that dressing room, Sydney were also very well dressed indeed.
No less than three current Matildas grace their lineup this season, alongside some choice internationals and a fair swathe of young talent.
Perhaps most pleasingly for Juric is the retention of their championship squad, with 15 players from last season re-signing by September 25.
The advantage that gives the defending champions cannot be overstated: there have been some big movers and new arrivals in the off-season at Sydney's premier rivals, but no other club can boast the depth of planning and organisation in pre-season the Sky Blues can.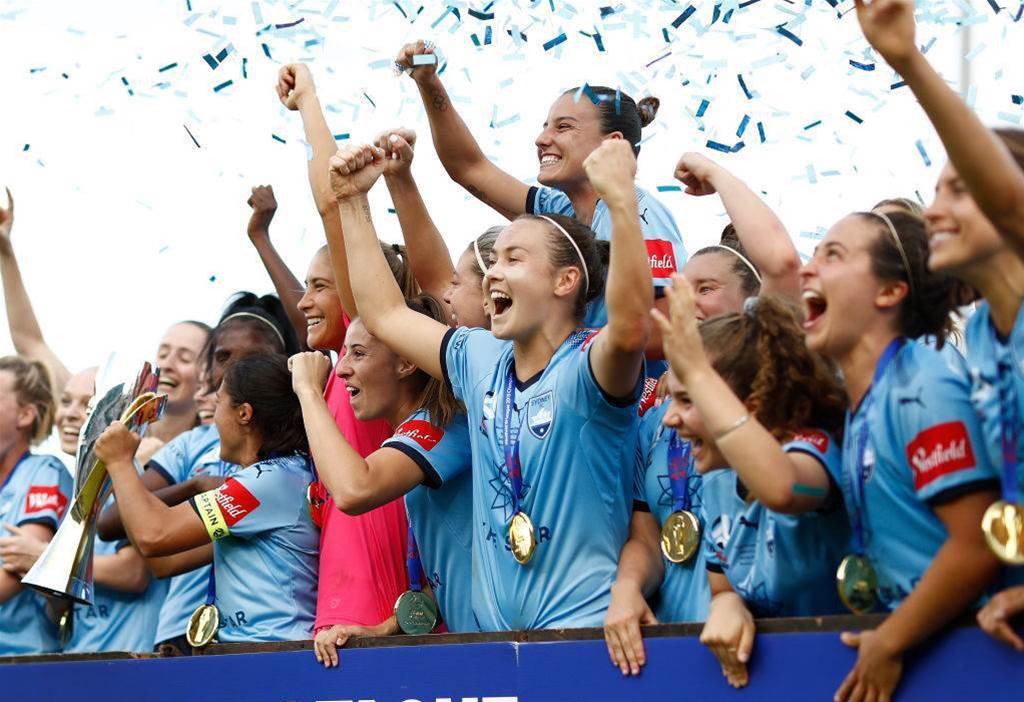 WHAT DID WE LEARN FROM LAST SEASON?
Well, to start off with the obvious they're an exciting attacking outfit.
28 goals in the regular season shared the honours with Perth Glory but Sydney shared the load considerably more often, with Caitlin Foord their top gun with nine strikes, compared to Perth's top-heavy 13 for Kerr.
They paved an interesting route to the Championship, however. They struggled against both Melbourne clubs throughout the season, picking up a single point from four matches.
This enabled Melbourne Victory to coast through the season fairly comfortably in first place, while Sydney had to do their damage in the finals.
Their biggest performance was arguably Brisbane away in that tense semi-final, where a tactical masterclass enabled them to marshall a 2-1 victory, Brisbane only stealing a consolation back at the death.
Some might see them as lucky for drawing infamous-chokers Perth Glory in the Grand Final, where an all-out shootout with careful man-marking on Kerr won the day.
But that would be taking away from Juric's sensational ability to make a squad of clear individuals - the brunt of whom arrived in the off-season - work fluently as a team.
As captain Teresa Polias tell us, preparation is key.
"At Sydney we've got a really good coaching set-up and they know what they're doing, but I think it's just a matter of us as players coming in and being ready to fire," she says.
"You can't just come in after your holiday and start from scratch, you really need to come in with a bit of preparation."
Given the breadth of that Championship-winning team is now bedded firmly in the Harbour City, we can extrapolate that Juric won't change much heading into this season. But they do have another weapon upfront that may just shake things up a little...
Copyright ©The Women's Game All rights reserved.