Average Group Ranking: 13.25
Average Group Ranking: 13.25
In the six months since the World Cup draw, Group A has been revealed as one of the more deceptively difficult, and open, groups of the tournament.
Hosts Canada are considered favourites but the Netherlands, New Zealand and China have all demonstrated, on their day, they will be dangerous opponents. The Group A winner will move to the top half of the draw and away from the "big guns".
With the anticipated tightness of the group, third place could be enough to see any of these nations through to the knockout stage.
Canada
Coach: John Herdman
Ranking: 8
Average Age: 28.24
Average Caps: 67.65
Previous World Cups: 1995 (Group), 1999 (Group), 2003 (3rd), 2007 (Group), 2011 (Group)
Last 5 matches: W (ENG), L (FRA), L (ENG), W (ITA), W (KOR)
Key players: Christine Sinclair (FW), Sophie Schmidt (MF), Lauren Sesselmann (DF), Erin McLeod (GK)
To win the World Cup on home soil, Canada will have to buck history with only the USA managing the feat back in 1999. In doing so the Canadians will have to also put behind them a disastrous Germany 2011 that saw them finish dead last.
If they are to do so then captain Christine Sinclair needs to have a huge tournament. As she demonstrated in 2012, Sinclair is one of the rare players that can carry a team. However, this World Cup will not be won by Sinclair alone. She will need the support of a cast including Sophie Schmidt Melissa Tancredi, Josée Bélanger and a fit Diana Matheson.
It is crucial for Canada to top the group as it places them on a relatively clear path to the semi finals. Finish second and, if it all goes according to rankings, then there is a quarter final meeting with nemesis the United States.
China
Coach: Hao Wei
Ranking: 16
Average Age: 23.83
Average Caps: 26.09
Previous World Cups: 1991 (QF), 1995 (4th), 1999 (2nd), 2003 (QF), 2007 (QF)
Last 5 matches: L (ENG), L (POR), L (SWE), L (GER), D (BRA)
Players to watch: Zhang Rui (MF), Wang Shanshan (DF), Wang Fei (GK)
Once a giant of Asian and world football, China is a cautionary tale of how a lack of investment can leave a nation behind in the fast developing world of women's football. Following on from a revolving door of coaches, Hao Wei seems to have stemmed the bleeding with China returning to the world stage after bronze at the 2014 Asian Cup.
Like many young sides, this Chinese team is capable of strong performances against big teams but is also capable of inexplicable performances and results.  For the Steel Roses it is all about how they approach the big moments in the big games and, taking on Canada in the opening match, could be a key indicator of their World Cup chances. In a close group, advancing should be China's main objective.
New Zealand
Coach: Tony Readings
Ranking: 17
Average Age: 23.89
Average Caps: 33.70
Previous World Cups: 1991 (group stage), 2007 (group stage), 2011 (group stage)
Last 5 matches: L (JPN), L (USA), D (ESP), D (ESP), L (AUS)
Key Players: Abby Erceg (DF), Sarah Gregorius (FW), Katie Duncan (MF), Ali Riley (DF)
Since their return to the world stage in 2003, New Zealand have gone about quietly cultivating a reputation as a stubborn and more than competitive nation.
Germany 2011 saw the Football Ferns claim their first World Cup points and the following year they qualified for the knockout stages of the London 2012 Olympics.
In 2015, anything less than advancing from the group stage will be considered a disappointment for the openly ambitious nation.
While many of their individual parts are more than competent, New Zealand is a nation that relies on the collective whole.  Centre back and captain Abby Erceg, their highest capped player will be looked upon to lead the defence against some strong strike forces while the goalscoring duties will fall to Amber Hearn, Sarah Gregorius and Hannah Wilkinson.
Netherlands
Coach: Roger Reijners
Ranking: 12
Average Age: 26.48
Average Caps: 31.61
Last 5 matches: L (SWE), W (EST), W (NOR), L (ISL), L (SCO)
Key Players: Daniëlle van de Donk (MF), Manon Melis (FW), Mandy van den Berg (DF), Vivianne Miedema (FW)
It's not surprising that the Netherlands are considered one of the "dark horses" (we need another name for this!), what is surprising that is taken so long for a nation of their football pedigree to arrive on the world stage.
While teenage sensation Vivianne Miedema deservedly garners a lot of the attention, to define Leeuwinnen  by just Miedema does a disservice to the squad. Daniëlle van de Donk is a beautiful technician with a great vision and even better passing range, Manon Melis is an excellent 9 and half, both a playmaker and finisher, while captain and defender Mandy van den Berg is an good reader of the game. They are supported by the Lieke Martens and the experienced Anouk Hoogendijk and Loes Geurts.
Regardless of the quality, it is still their first World Cup and it will be interesting to watch how they cope and respond to the added outside expectation.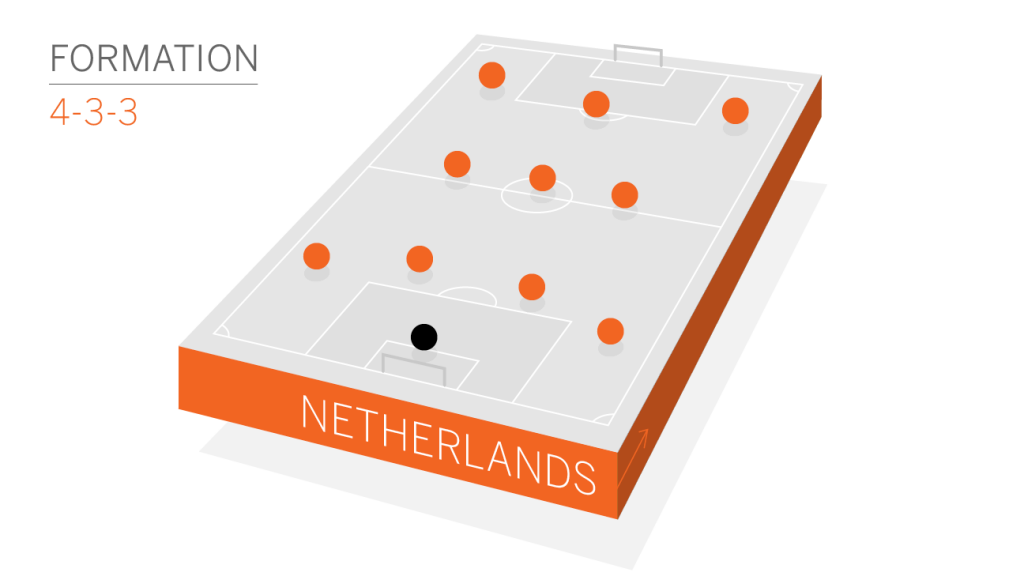 Group Matches
6 June:  Canada vs China (Edmonton, 6 pm EDT)
6 June:  New Zealand vs Netherlands (Edmonton, 9 pm EDT)
11 June:  China vs Netherlands (Edmonton, 6 pm EDT)
11 June:  Canada vs New Zealand (Edmonton, 9pm EDT)
15 June:  Netherlands vs Canada (Montreal, 7:30 pm EDT)
15 June:  China vs New Zealand (Winnipeg, 7:30 pm EDT)
Copyright ©The Women's Game All rights reserved.