There are only three games left until we find out which two teams have qualified for the Rio 2016 Olympics in August.
There are only three games left until we find out which two teams have qualified for the Rio 2016 Olympics in August.
Wednesday's matches saw the Korea Republic and Australia take much needed points in their encounters.
Backing up from their win against Japan, a new look Australia hammered Vietnam, displaying the versatility and talent coach Alen Stajcic has in his squad. Emily Gielnik opened the scoring with her first international goal and from that moment Australia continued to dominate the game. The Matildas piled on the pressure in the second half as Vietnam tried to hold them out. Their victory leaves them at the top of the table with six points.
Korea Republic faced a Japan aiming to bounce back from their surprise loss to Australia. It was a tight encounter between two teams as the shared the points in the match. Korea Republic's Ji So-yun had a penalty brilliantly saved by Miho Fukumoto before Mana Iwabuchi gave the hosts the lead. In the dying minutes Jung Seol-bin equalised for Korea with both teams settling for a draw.
"We've always said that each game is going to be crucial and we know it's going to take five wins to guarantee our ticket to Rio and that's what we're focused on," Clare Polkinghorne said.
"We've completed two steps and have got three to go but there is a great amount of focus in the group and everyone knows what the final goal is and Friday's game is going to be very tough".
Team News
As has been Australia's plan, there will be more changes tonight.  Set to return are the architects of Japan's defeat in Lisa De Vanna, Katrina Gorry and Michelle Heyman. Defensively, the Matildas should also see the return of Lydia Williams in goals and Laura Alleway at centre back.
What will be noteworthy is who from Wednesday night's game remains.
Elise Kellond-Knight and Emily van Egmond have already loaded up in two games and, with North Korea still to come, it will be interesting to see how Stajcic approaches their game time.  Out wide there are a number of options with Chloe Logarzo - who was excellent against Japan - Ashleigh Sykes, Caitlin Foord and Emily Gielnik all performing well on the flanks.
Previous encounters
Australia has met Korea Republic twice recently, once in a friendly and the other in the Asian Cup Semi-Final in 2014. The Matilda's won both matches by just one goal. The only goal Korea Republic have scored against the Matildas came in the form of a penalty in the semi-final.
Australia's Player to watch: Michelle Heyman
The W-League's all time leading goalscorer, Heyman played a stellar game on Monday against the defending Asian Champions.  Her off the ball running, her hold up work and the composure for her classy finish are all facets of Heyman's game W-League fans are familiar with.  Defensively the 27 year old also put in a power of work, closing down the defenders, physically imposing herself and starting the Australian press from the top.
Korea Republic's Player to Watch: Cho So-hyun
The 27-year-old central midfielder is to Korea Republic as Elise Kellond-Knight is to Australia. She doesn't just work well on the ball but off it as well. Cho has the ability create space and opens up the play for her teammates. Defensively the box-to-box midfielder works hard at screening Korean defence and if open, she's the link between the defence and attack.  If Korea are to win, they will need Cho and her midfield partners to disrupt Australia's rhythm in the centre of the park.
What to expect?
Korea Republic are no pushovers.  In fact, in the past five years they have been one of the rising teams in Asia as evidenced by their knock out stage appearance at the World Cup.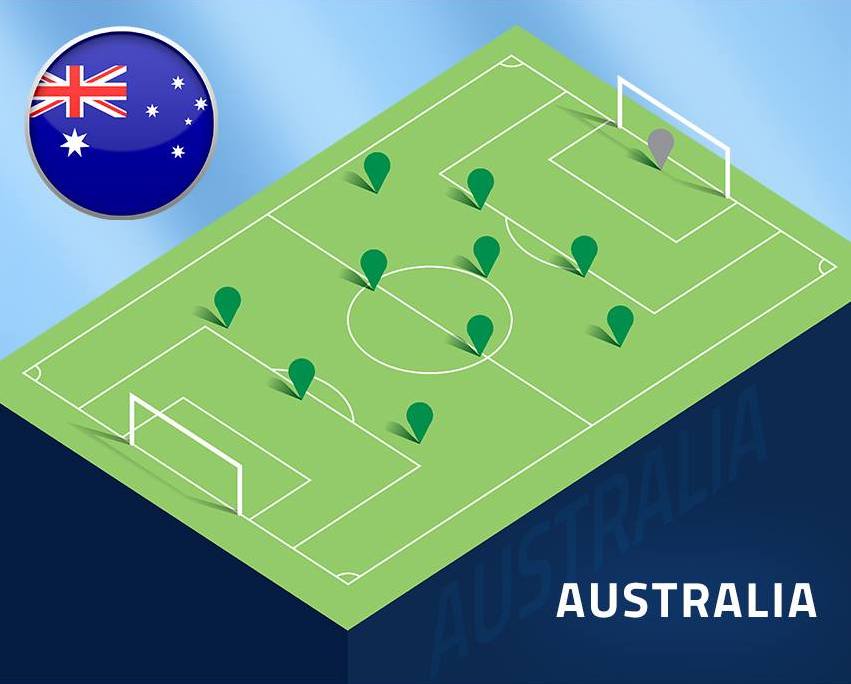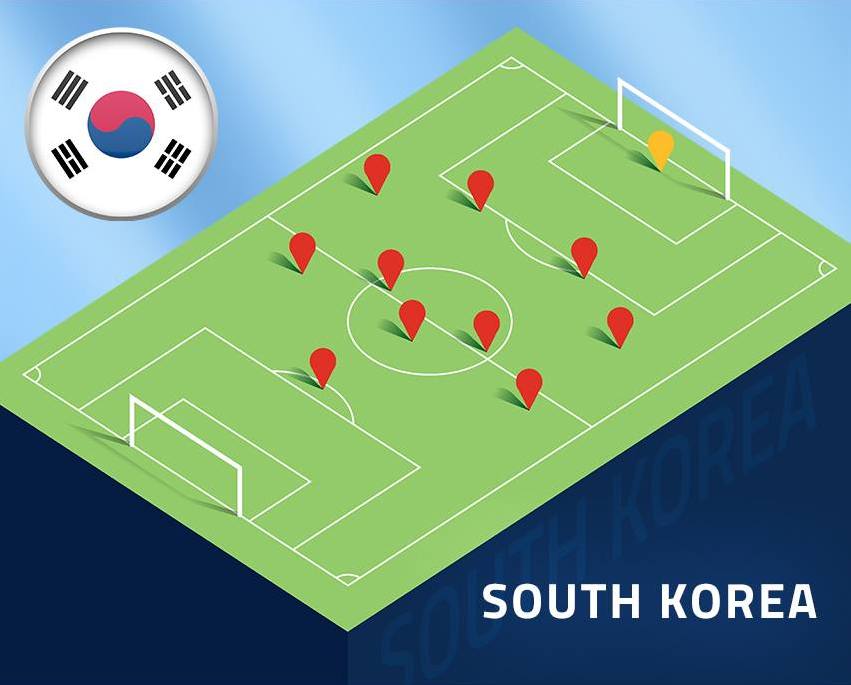 Korea's game against Japan didn't go to plan but across the team, there is talent at every position on the pitch.  With the Korean players displaying similar traits to the Japanese players, this third round game should not be dissimilar to Monday night.
It will definitely be more high pressure and high tempo than Wednesday's match against Vietnam.
Australia will be looking to pressure a Korea Republic defence who can be suspect and against Japan poor touches around the 18-yard box got them in trouble.  The same pressure will see Australia gain possession around the box where their one and two touch game can cause issues.
Korea have their own weapons especially on the counter attack.  At the other end of the pitch, they have the ability to transition and switch out to the wings where the likes of Jung Sul-bin and Jeon Ga-eul can send in deep crosses into the box to the skilful Lee Mina.
The other factor in this match could be fitness wise.  While Australia's draw has worked to its advantage - the highest ranked team first and lowest ranked second - Korea have had to play almost their full strength squad to gain points against heated rival DPR Korea and then Japan.
While Alen Stajcic had the opportunity to rotate his squad and given three days rest to some of his key players, Yoon Duk Yeo has been forced to put in 180 minutes into the legs of his stars, Cho Co-hyun, Ji So Yun and Jang Selgi.
The match up between these teams has been tight in their last three matches, and while Australia has the advantage, Korea will still pose plenty of questions to be answered.
---
MATCH DETAILS
Korea Republic v Australia
Friday 4 March 2016
Yanmar Stadium Nagai, Osaka
Kick-Off: 7:35pm local time (9:35pm AEDT)
LIVE nationally 9:30pm AEDT on 7mate (LIVE stream: 7Live.com.au )
Head to Head: Played 15; Won 10, Drawn 2, Lost 3
Last 3 fixtures
29 November 2015:  Korea Republic 0-1 Australia (Friendly)
22 May 2014:  Korea Republic 1-2 Australia (AFC Women's Asian Cup Semi Final)
11 September 2011: Australia 2-1 Korea Republic (Olympic qualifier)
Copyright ©The Women's Game All rights reserved.