The Round 13 matchup between Melbourne Victory and Sydney FC was a game of chances.
The Round 13 matchup between Melbourne Victory and Sydney FC was a game of chances.
For Victory, it was their last chance to stay in the finals race and for Sydney, it was their chance to lock in their position in the top four. In their penultimate match of the season, Sydney ran out winners, sealing the three points with a 2-1 win.
Sydney bolted out of the gates with midfielder Taylor Ray scoring her first goal in just her second W-League appearance (and her first start).
[embed]https://twitter.com/WLeague/status/956779545402552321[/embed]
Chloe Logarzo added a second for Sydney in the 30th minute, making a strong statement for Matildas selection ahead of the Algarve Cup.
[embed]https://twitter.com/WLeague/status/956802675181477889[/embed]
The second half saw some brighter lights for Victory, none brighter than Lia Privitelli's header off a sublime corner delivery from Angie Beard.
[embed]https://twitter.com/victorywleague/status/956791152291622912[/embed]
Melbourne Victory
At this stage of the season, anything other than a win wasn't going to be sufficient for Victory.
Unfortunately, whilst they were close all game, it ended up being a tale of not quite good enough as they were unable to bridge the gap.
Following on from the disappointing news that the Boston Breakers have ceased operation, skipper Natasha Dowie was a pillar of strength and leader throughout the game.
Dowie who played for the Breakers, is now without a team in the NWSL but Victory coach Jeff Hopkins was quick to laud her with praise.
"On and off the field she is a true professional," he said.
"You could see even in the first half when we were struggling, every time we got the ball to her she caused problems.
"She's a massive part of what we're trying to do here and we're trying to keep her as long as we can.
"As a professional player, it's probably the best way and the only way to make a positive effect is by playing well here, scoring goals here. All the coaches over in America are watching this league", he said.
Hopkins was also keen to point out the strong play from Annabel Martin.
"The way Annabel Martin got forward. There's no lack of belief in Annabel which is great. A good individual performance", Hopkins said.
Whilst Victory were slow out of the gate in the first half, they adjusted at half time, came out stronger and dominated Sydney in the second half.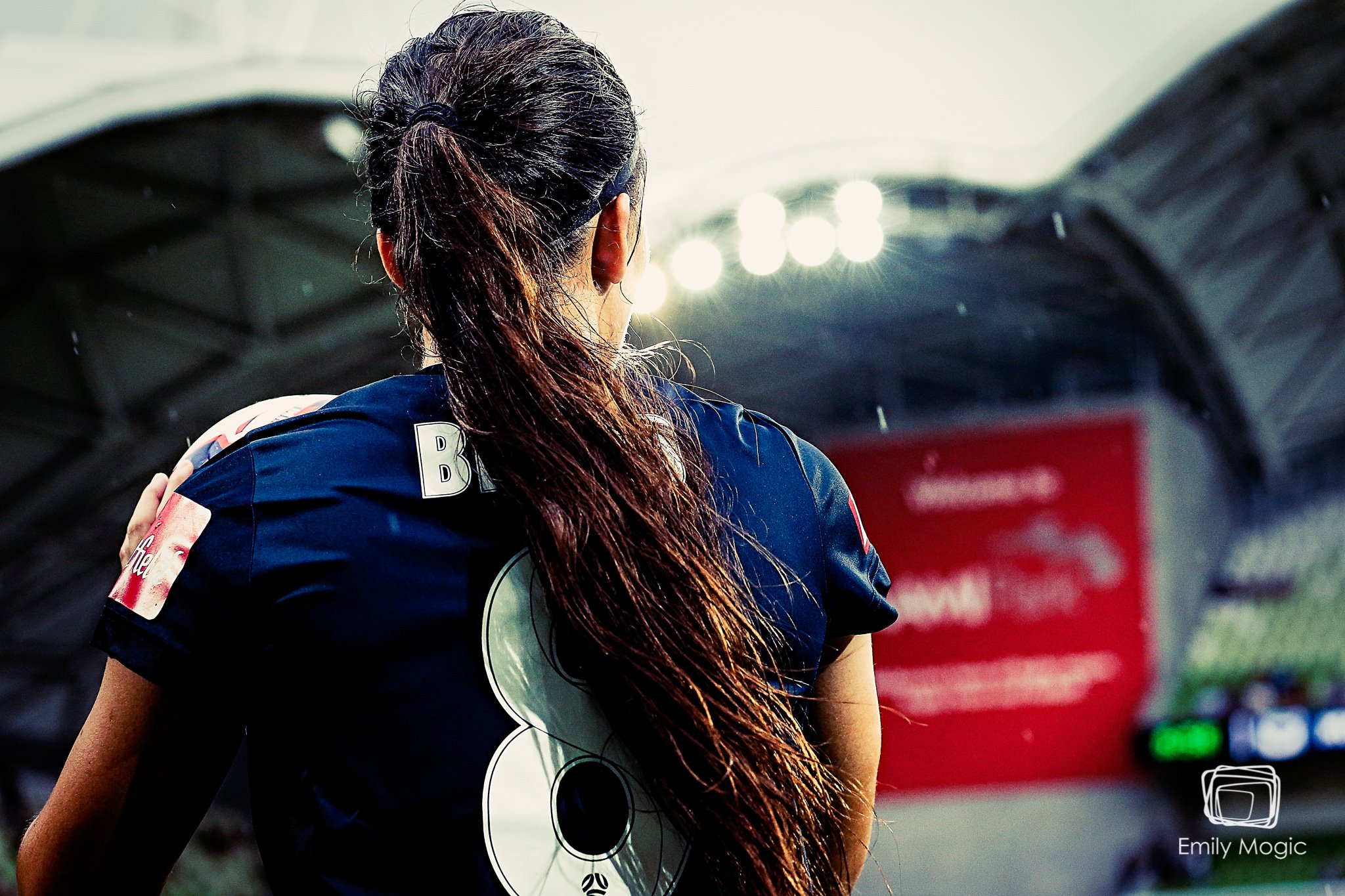 "First half we just didn't compete. Everything we talked about before the game, during the week, we knew the way we wanted to play and it just didn't happen."
"If you look at the second half we dominated the game," Hopkins said.
Hopkins was quick to add that Sydney were always dangerous on the break.
"They're very dangerous on transition with Caitlin Foord and Lisa [de Vanna]. Chloe Logarzo did some great runs through midfield. It was always a threat."
"We could easily have got something out of the game. Give our girls credit, the second half performance was excellent. It was a bit scrappy but the effort and intensity was where it needed to be."
Sydney FC
Sydney looked very sharp from the first kickoff, and whilst it wasn't a flawless performance, they displayed the kind of form that will serve them well heading into the last round of the W-League and then the finals.
Great teams thrive on pressure and Sydney delivered with key players on point throughout the match.
Caitlin Foord and Laura Alleway delivered an entertaining duel throughout the match, with Foord being praised after the match by coach Ante Juric.
"Caitlin, behind the scenes people don't see, she gets there an hour before training does work, obviously gearing up for Matildas but also for us for the finals as well", Juric said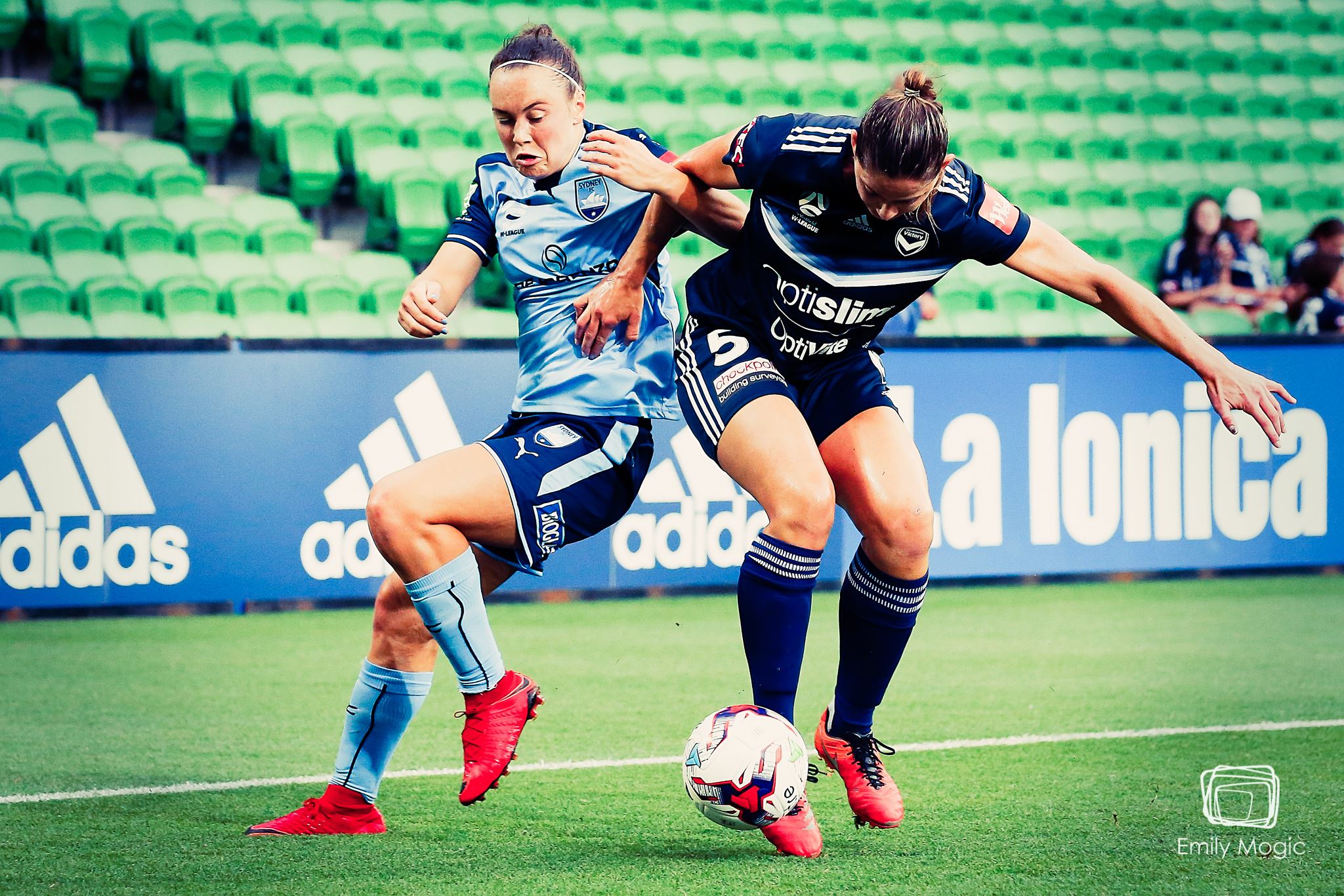 Princess Ibini also had a strong outing and was given space out wide allowing her to create opportunities along the wing.
Sydney definitely have a lot of firepower on the bench with Leena Khamis, Emily Sonnet and Remy Siemsen. Juric said it was a deliberate act on his part.
"It's tough to keep them all happy and really the last couple of weeks I've had a couple of issues with it. I try and be honest. To win championships you need to have strong depth."
Chloe Logarzo was also singled out by Juric for her contribution today.
"She's a star. She should be starting for the Matildas in my opinion. She's my leader in so many ways on and off the field."
"We've got a lot to do. I think we're at 60-70%. We've got a lot to do."
Next Week
In their final match for season 10, Victory head to Adelaide with Victory looking for a strong finish at the Marden Sports Complex on Friday night.
Sydney take on the Western Sydney Wanderers at Seymour Shaw on Sunday.
"There's no easy game. I'll definitely make sure the girls don't think that", Juric said,
"We're not there yet. We haven't won anything but it's a positive for us to be where we are."
Neither match is scheduled for broadcast.
Melbourne Victory 1 (Lia Privitelli 49')
Sydney FC 2 (Taylor Ray 4', Chloe Logarzo 30')
Copyright ©The Women's Game All rights reserved.