Brisbane Roar is the first team through to the W-League finals after securing a point in a 0-0 draw with Melbourne City at AAMI Park.
Brisbane Roar is the first team through to the W-League finals after securing a point in a 0-0 draw with Melbourne City at AAMI Park.
Despite both sides creating chances, neither could find the back of the net. It was the first scoreless draw in the W-League since November 12, 2016.
MELBOURNE CITY
Head coach Patrick Kisnorbo summed it up best in his post-match press conference: "I'm not going to say that's the story of our season but… something like [Rhali Dobson's shot that hit the post] on another day goes in."
The 'story of our season' line is clichéd but accurate. City have consistently dominated opponents and possession and had countless shots on goal for little or no reward.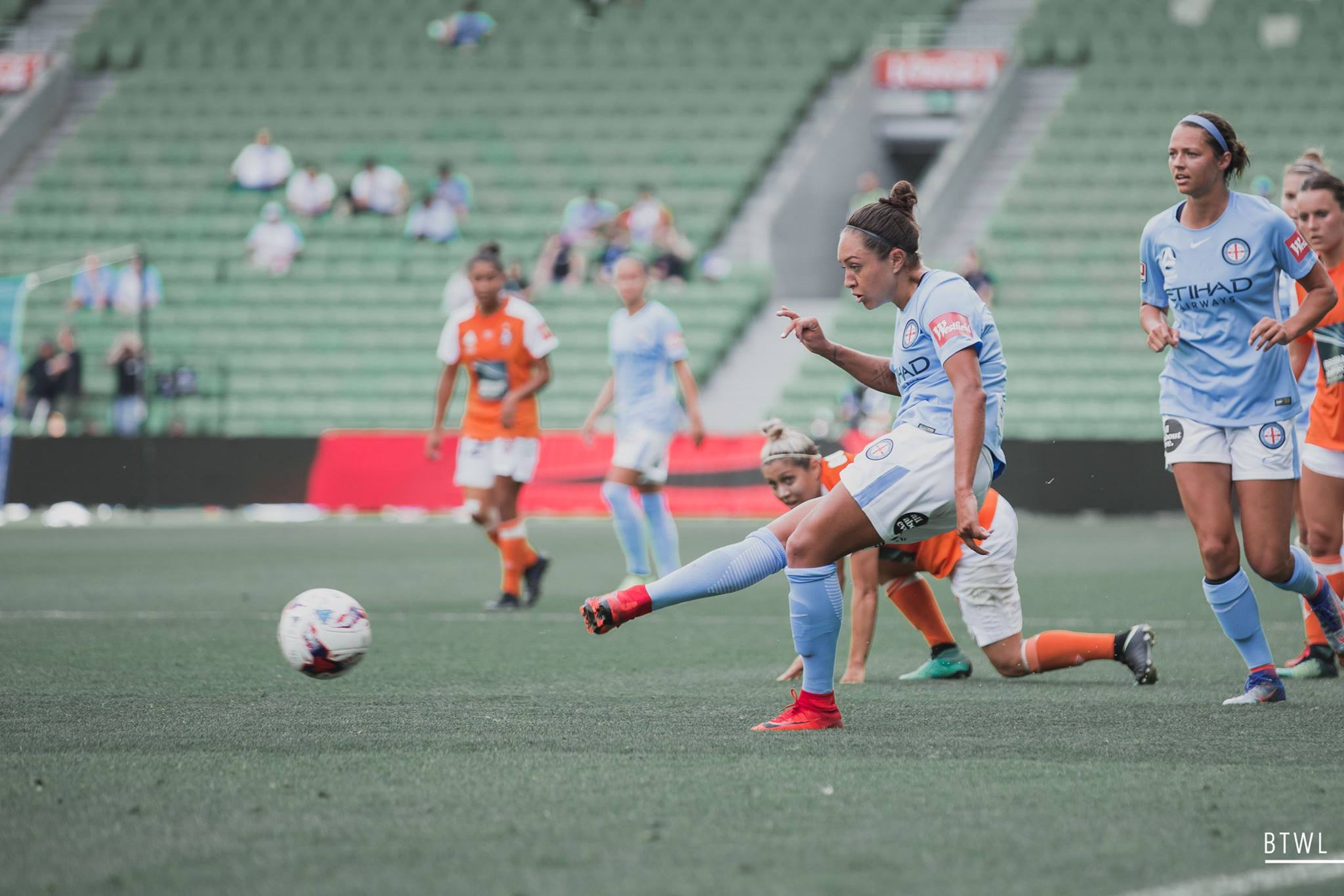 Things just haven't clicked for the reigning champions like they have in previous seasons or even in previous matches – namely their two biggest wins this campaign against Newcastle (5-1) and Perth (3-0).
Rhali Dobson was back in the starting XI in place of Tyla-Jay Vlajnic and the former Jet was one of the best of the field. Her battle with Hayley Raso was particularly fiery and fascinating to watch. Yukari Kinga was her usual exceptional self between the boxes while Jess Fishlock was kept relatively quiet.
City seemingly got a taste of their own medicine, being forced to defend and only really looking threatening from set pieces in the first half.
The team came out from the break and were instantly better. They were pressing Roar and heaping the pressure on them. The work rate of full backs Steph Catley and Rebekah Stott was excellent once again.
City ultimately had the best chance of the game through Dobson but for the most part were still unable to find that killer ball or have a player making the right run or finding the right space to find the back of the net.
City missed English international Jodie Taylor and Kisnorbo said as much to the media. The team in blue has looked more dangerous every time she has been brought on and perhaps she was what was needed to crack open the game for City.
BRISBANE ROAR
Brisbane secured finals football with this result and will now look to guarantee a top two finish and become premiers for the third time.
The Roar's first half display was eerily similar to many of City's performances throughout the season. The team in orange was more than happy to pass around in defence, had plenty of possession, found pockets of space in between the lines and their passes found their targets with ease.
Brisbane pressured City's players when they were on the ball and were able to force the home side into giving up possession.
Despite this, the Roar had only a few chances on goal and Lydia Williams only had to make routine saves.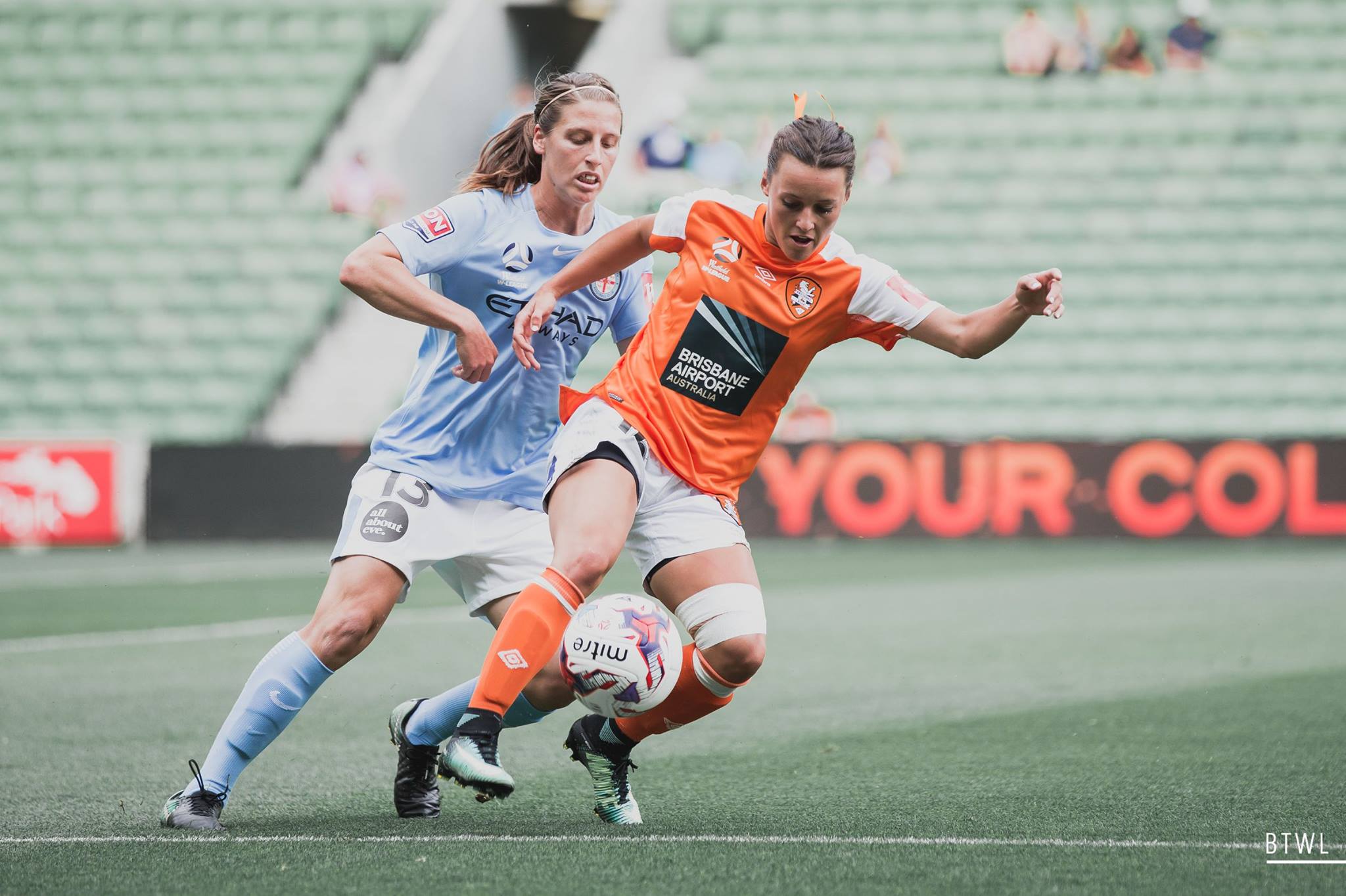 The second half saw City come out much stronger and that defensive pressure that served Brisbane so well in the first 45 was all but gone.
The positioning of Summer O'Brien and Clare Polkinghorne ensured that City's attacks were routinely stopped and Mackenzie Arnold was on hand to deny anything that progressed further with regulation saves.
Head coach Mel Andreatta was frank in her assessment of the match: "we've got a lot of work to do because that wasn't our best performance."
She was proud of her team's ability to grind out a point – an improvement from last year – and of her senior stars, Polkinghorne, Katrina Gorry and Tameka Butt who were coaching the younger players from the field in the midst of City's dominant second half.
UP NEXT
City has a bye next week before a clash with the Jets in Newcastle in the last round.
Meanwhile, Roar travel to Adelaide to take on the Reds before hosting Canberra in round 14.
MATCH DETAILS
Melbourne City                  0
Brisbane Roar                     0
Copyright ©The Women's Game All rights reserved.