Matildas star Lisa De Vanna tells FourFourTwo in her own words about the emotional roller-coaster the past year has taken her on, and how football and Sydney FC became her saving grace.
Over the last 12 months I've had some hardships and some challenges. This time last year I was in a very dark place as I was trying to find what direction I wanted to take in my life.
But I had the best support and good people around me to guide me to the right path and in small steps I got myself to where I needed to be.
Then I lost my stepfather three months ago. That was pretty hard, especially as I then had to play against China for the Matildas, when only three days prior to that I had to bury him.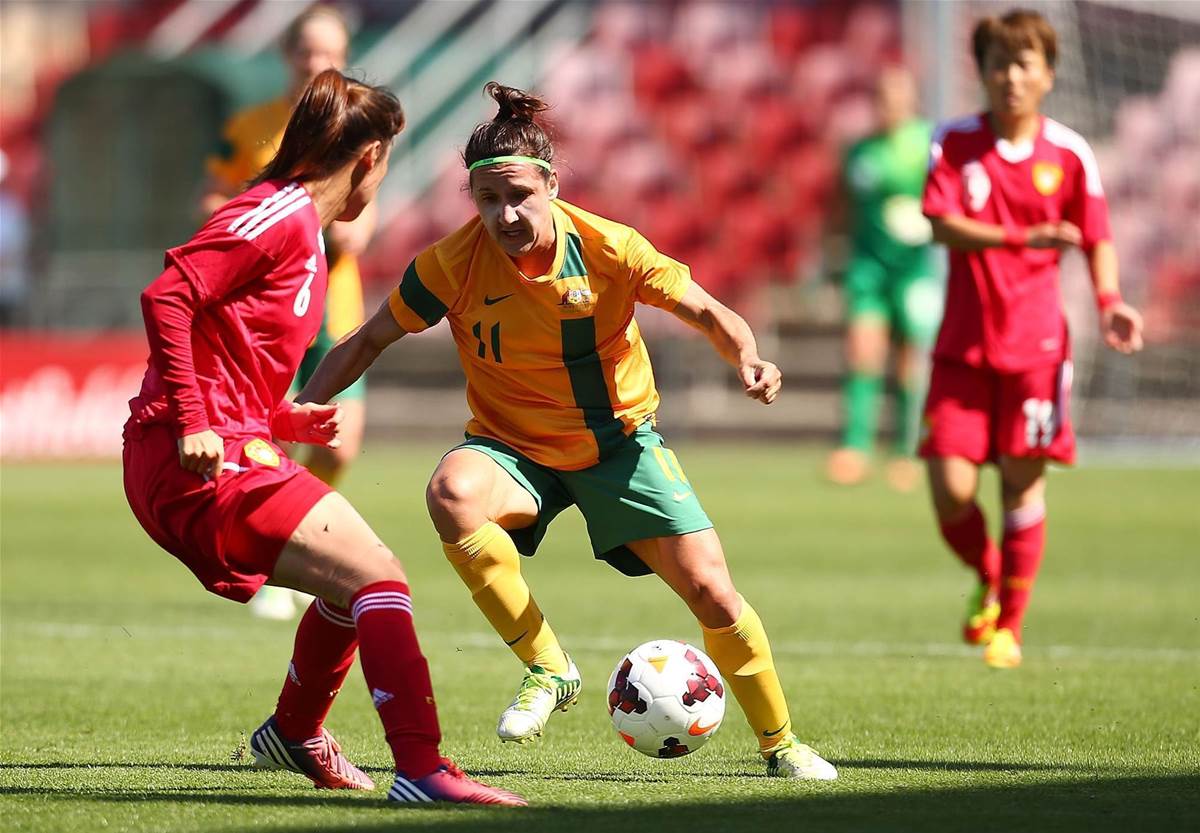 He was a very important person in my life, he was there for 20 years, so that was really tough. But football was a real outlet for me at that time. It's always been an outlet.
If I didn't have football, well lets just say I'll leave it at that.
My Sydney FC teammate Chloe Logarzo also lost her grandmother recently, and I am really close to Chloe, so I had to comfort a best friend while she has been comforting me.
Having the right people around you makes you appreciate them more and not take them for granted.
That was something I learnt, and having Chloe Logarzo as one of my teammates has taught me a lot about that. That's why this season I feel like a new person and a new player.
I've also changed my lifestyle. I've learnt to switch off from football. In  my days off, I don't watch football.
On those days I don't want to know about football because I need to just enjoy the people around me and not stress about football.
That's why this season has been a lot more enjoyable.
As told to Con Stamocostas
I give all credit to Sydney FC
This season has been one of my best W-League seasons, and it's quite funny it's turned out that way because you'd think as you get older you start to lose your game a little, but I feel I've been starting to peak at this age.
I give all the credit to Sydney football club and my teammates. It's just so good to be in a professional environment and have professional players and staff around me and they have brought the best out of me.
To be able to come to training and be a leader and be able to be myself is another reason why I am having a good season.
Sydney FC has always had a good core of players. This season we had a mixture of youngsters and mature senior players and that has been the difference.
It's also about respect. The respect that we have for each other. No player is bigger than the club and that was the big reason for where we are now regarding the success we've had. We all respect the jersey and respect each other.
I've also been involved with a lot of the young girls coming through the ranks here at Sydney FC. It inspires me to give back to young people and it's given me more incentive to represent the jersey a little bit more.
That was a big part of me coming to Sydney because it's such a big development team and there are a lot of youngsters in the squad. When I look back at the past season it's been one of the main reasons why I've been playing the way I've been playing.
With the recent success of the Matildas and the way we've been winning everything and being noticed and being respected it's a real confidence boost for me.
It's something that I've always dreamed of for the last fifteen years of my career so to still be around for it is amazing.
Ante gets me
At Sydney FC we have great respect for our coach Ante Juric and for the club. That goes a long way when you have a good team culture.
I've known Ante on and off for a few years now. What we have in common is that we have the same personality. We have that same desire and the same passion for the game. We love and breath football. We want to play for the jersey.
We go into every game like it's the biggest emotion for us. So that was one thing, but we are also both very honest people. When you are honest, and you are a good person you attract these good people.
In the past I've been too honest and said things that people didn't like. With Ante he gets where I'm coming from. He understands that it's not what I say but how I say it.
I feel comfortable enough to go up to him and ask him what he thinks about certain things and I've always been that type of person. I like to know what we are doing at training and in the game, because having a professional relationship with your coach allows you to connect when things are going well and when things are hard.
Newcastle Jets
You work hard all season to be playing in games like Saturday's Semi-final -  just one game away from the Grand Final - that's the whole point of playing football isn't it?
Newcastle are a very difficult team, and on paper we look like we are the danger team but If we play our game and concentrate on ourselves we can win.
I know that sounds like it's a typical cliché, but we need to keep believing in our philosophy and our ability and that's it.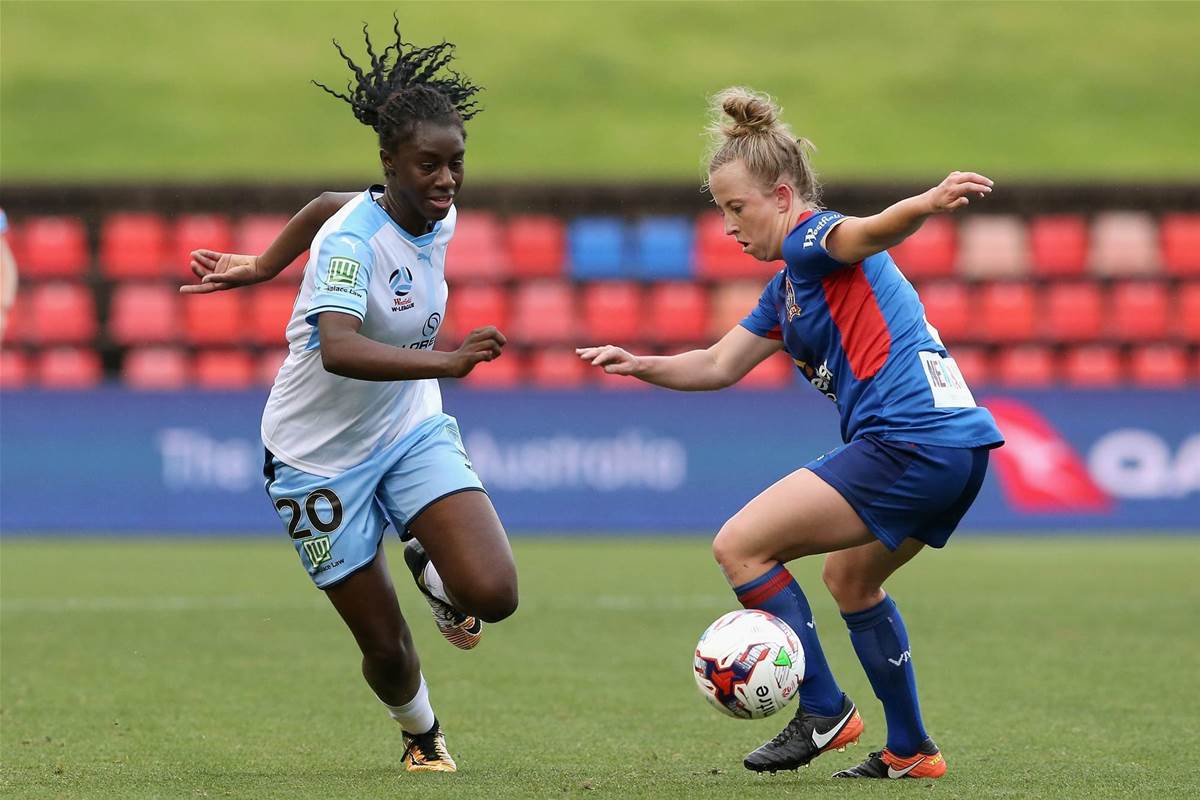 We don't want to worry about Newcastle and what they have and what they do. We are aware of their strengths and weaknesses, but we must concentrate more on what we can do.
So, I'm really excited this is my fifth or sixth finals appearance so hopefully I can take it one step further and win the Grand Final.
We have the potential if we don't go all the way it's our own doing in terms of not playing to our own ability and not being able to rise to the occasion.
A told to Con Stamocostas