If there is one thing Sam Kerr is, it's honest.  Refreshingly so.
If there is one thing Sam Kerr is, it's honest.  Refreshingly so.
So when asked if she was surprised at how deep Perth Glory had progressed in the 2016/17 W-League season, the Glory captain wasn't one to mince words.
"I'd be lying if I said no," Kerr said.
"When you look at other teams and the draw before the start of the season you probably wouldn't put Perth in the top four, unless you were a Perth fan or you had a favourite player in the team."
It's a pretty accurate statement, particularly in light of the performance from the Glory side in the 2015/16 season.
In Bobby Despotovski's first season, Perth finished 8th with 3 wins, 7 losses, 2 draws, conceding 23 goals and scoring just 10.  To put it in perspective, the 2014/15 premiers finished last season a staggering 25 points behind their current grand final opponents Melbourne City.
Getting down to business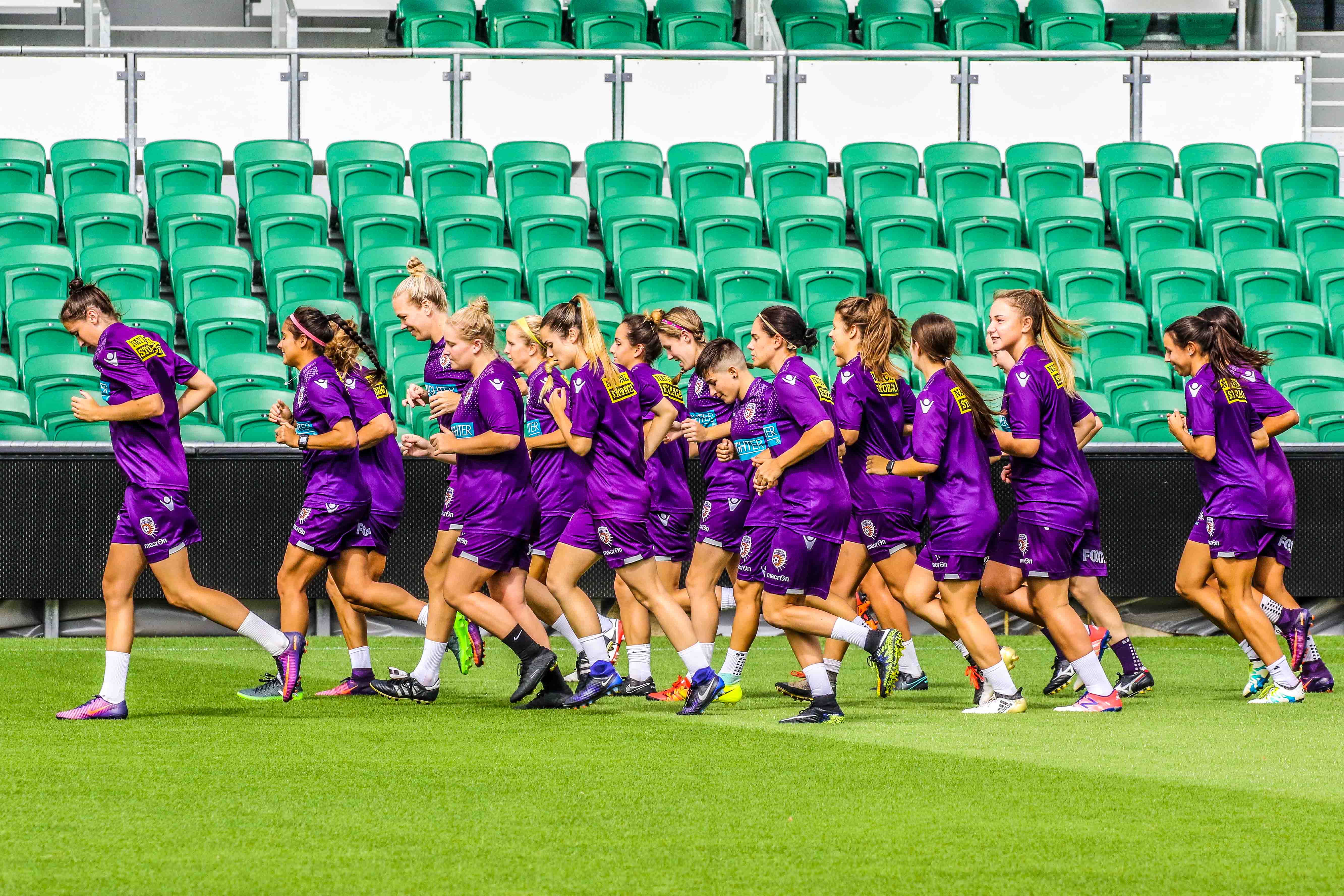 The off-season for Perth saw some changes within the club leadership group, coaching staff and coaching methods.
"We obviously couldn't have done any worse than last season, so there has definitely been a big improvement," Kerr stated.
"I knew straight away when I got back from America that Bobby was serious, our physio was serious and the girls were serious about making a real run for the finals."
It is a thought echoed by defender Sarah Carroll.
"Bobby, obviously, it's his second season with us.  He knew what he wanted from us and I think he has got it."
"The preparation was better.  I think this year we had a better pre-season.  It has been a very structured season as well for us in terms of our training load and our training week."
"It has all been pretty much set the same and they've monitored us well.  A credit to the coaching staff as they have stepped up this year."
On the pitch Depotovski targeted their areas of weakness and strengthened the team in the defence, midfield and attack.
Off the pitch the coach worked on the mentality of the group, demanded more while still maintaining a calm presence around the club - regardless of results.
"Bobby is great. You can tell from the sidelines that he's a laugh but he is very serious about our season and he is tough on us girls."
"After we lost 7-2 in Canberra his first words after the game were 'don't worry about it, it's just a game.' He was very calm and he's great at bringing everyone back down to earth. He's been nothing but good for us."
Steering the ship
As much as the player herself would be loathe to articulate it, a big part of Perth's success has been due to the form of captain Kerr herself.
In the 2014/15 season, Kerr and Kate Gill lead the W-League in scoring and subsequently, Glory recorded their best season to date.
In the 2015/16 season, the early injury to the forward sent Despotovski's plans into disarray.  Not only did he have try and mitigate for her loss but it meant Glory lost the vision and skills of Vanessa DiBernardo in the midfield.
In her first season as captain, it was difficult for Kerr to see her team struggle on the sidelines.
"I guess last season was a little bit weird for me. I was captain but I only really got to be there for three games so it was a bit of a weird role."
"I felt kind of secluded from the team because I wasn't travelling with them and obviously it's a very lonely place being injured and out on the sidelines."
This season, the captaincy has been less a burden and more a mantle to embrace.
"To be honest, I didn't love being captain last year but that was because I didn't really get the full taste of what it was about."
"I've loved it this year and I can't see it being any other way now."
"I'm just so proud to walk these girls out every week and it's a massive honour when there are so many other leaders in the team that could be doing the same thing."
Kerr's own form as been phenomenal with her world class ability to score goals, assists and create chances.
The 21 year old has come a long way from the 15 year old who first graced the W-League in 2008.
"It's a little bit surreal. I remember when I was 15 and I wouldn't say boo at training and now I'm getting the girls going and hopefully I'm being that person the girls can lean on."
"It is a bit weird when I think about it but it's such a proud moment for me and my family."
Vanquishing ghosts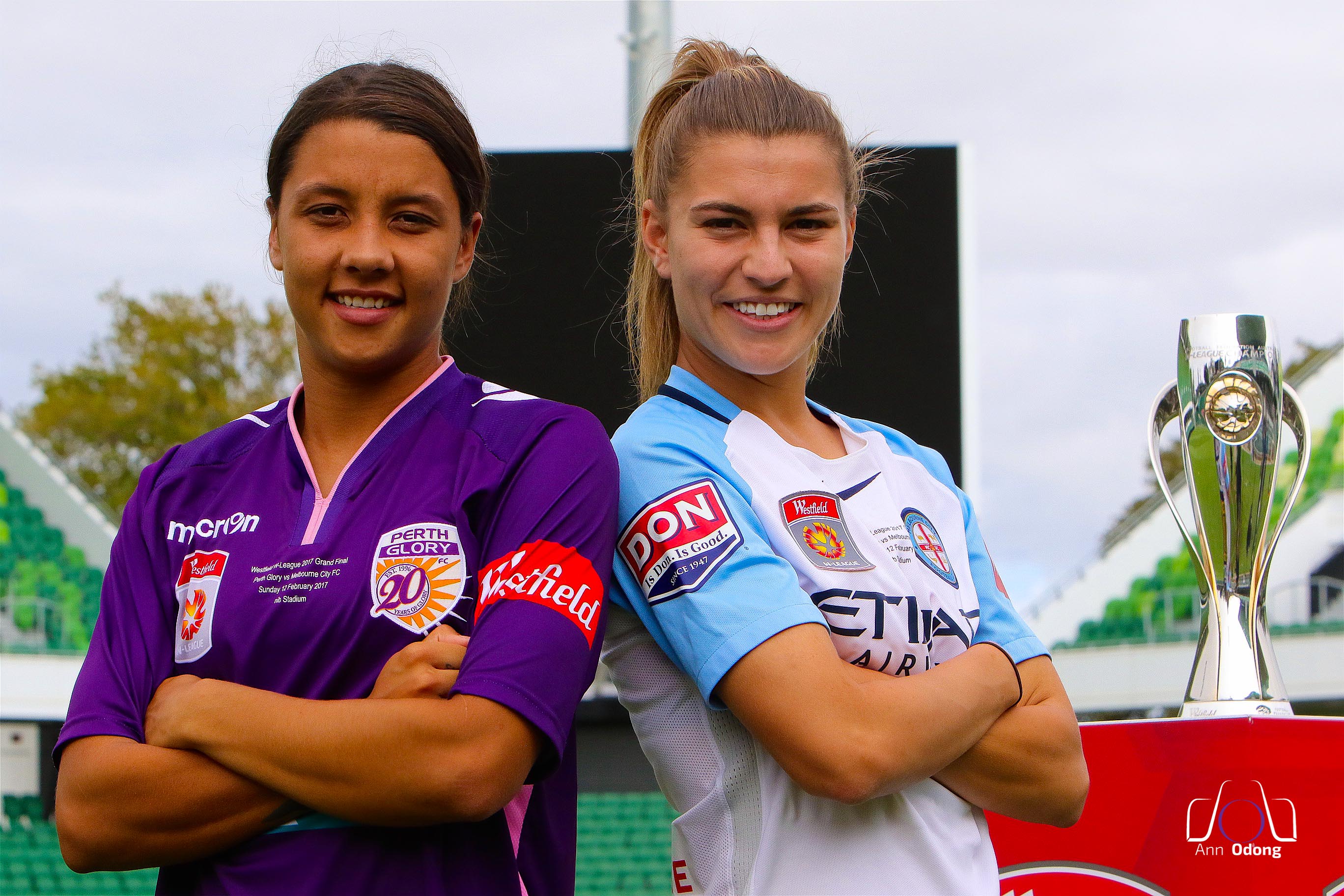 Sam Kerr is no stranger to finals.
While many people shy away from the pressure cooker of expectation, Kerr has normally thrived on the big stage.  Her record includes scoring in the 2010 AFC Women's Asian Cup as a 16 year old, scoring in the 2012/13 W-League grand final, playing a key role in the Western New York Flash's 2013 NWSL Championship match, and almost scoring in the 2014 Asian Cup final (the goal was ruled out for a tight offside call).
The past week has been an exercise of relaying her coping mechanisms with a group of players who have varied experience in handling the final game of a season.
"I'm the type of person that just keeps everything cool and relaxed," she said.
"I try and let the girls know that it's just a football game; we have to not play the game before the game is played."
"Some of the girls may be nervous because this is the biggest game of their lives. I remember back to when I was playing my first national team game or Asian Cup Final and I try and remember how I was feeling and I just try and support them in that way."
With that experience, watching from the sidelines in 2015 with no chance to effect the game was tough.  Banishing the ghosts of seasons passed has been a part of this season's motivation for Kerr, her teammates and the club.
"The fact that I was injured last time means that this is my first Grand Final playing here in Perth, so that's huge for me."
"The fact that we've never won a championship gives us all the extra motivation we need. The whole team is really hungry to win their first grand final and it's just going to be a massive weekend."
Copyright ©The Women's Game All rights reserved.