Canberra United star midfielder Cailtin Munoz has suffered a season ending ACL injury to rule her out of the 2016/17 W-League season.
Canberra United star midfielder Cailtin Munoz has suffered a season ending ACL injury to rule her out of the 2016/17 W-League season.
The United veteran and championship winner suffered the injury last weekend and will undergo a fourth knee reconstruction.
"It's shattering news for her and certainly for the squad," said Canberra United head coach Rae Dower in The Canberra Times.
"Unfortunately she'll miss being on the field this year but she will play a pretty important role off the field being our spiritual leader."
One of the foundation players for Canberra, Munoz was a key part of Canberra's second placing in the 2015/16 regular season. The consistent and composed midfielder was so influential for Canberra that the 32 year old earned a recall to the Matildas for the first time since 2011.
"She worked really hard over the last 12 months and was obviously a bit unlucky to miss out on selection to Rio for the Olympic squad." Dower continued.
As well as her on-field impact, Munoz is one of the key senior figures in Canberra and will be utilised by Dower and her coaching staff off the pitch during her recovery.
Munoz is the latest veteran player to succumb to a knee injury in the off-season with former Matildas captain and goalkeeper Melissa Barbieri's W-League season also ruled out after suffering a shattering injury that ruptured her ACL, MCL and Meniscus Medial.
https://twitter.com/Bubs_11/status/758655433678532608
Munoz's loss is countered by the news that American Stephanie Ochs will return for a third season with Canberra United after herself returning from an ACL injury in 2015.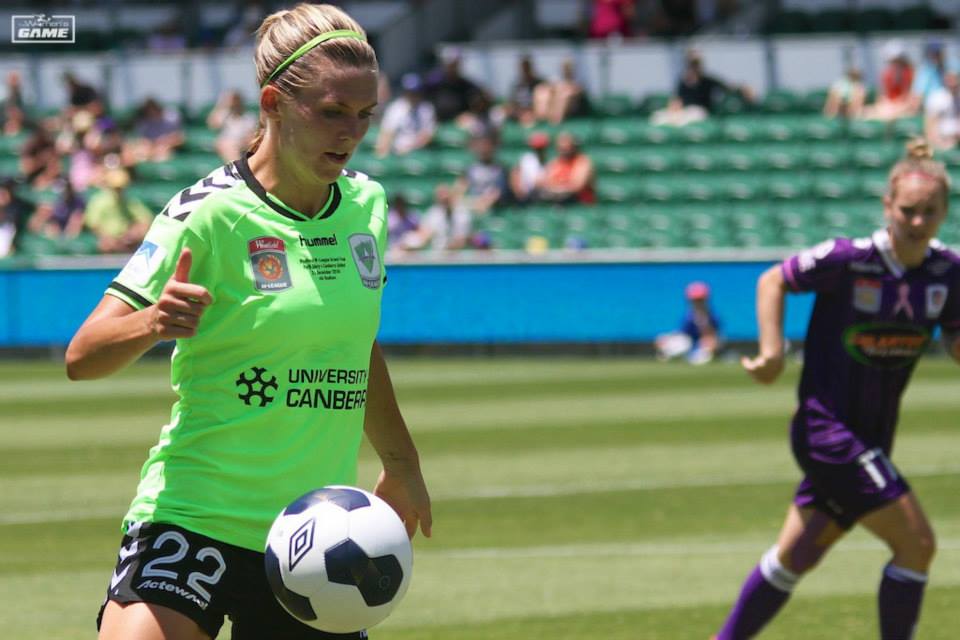 Ochs was a key member of Canberra United's last championship in 2014 with the 26 year old set to reunite and the formidable forward line of Ashleigh Sykes and Michelle Heyman.  Ochs is currently playing with Canberra United goalkeeper Lydia Williams and defender Ellie Brush at NWSL side Houston Dash.
"She's a lovely person as well, good team character. She's a good team player, so we're excited that she's going to come back to join the green family," said Dower.
Ochs will be a familiar name to return but Canberra will have some familiar names heading away from the club with Dower, who is involved in the Capital Academy, set to introduce new faces. That list is set to include the likes of midfielder Grace Maher who starred for the Young Matildas in July's AFF Women's Championships, helping the U20 side to a fourth place in the competition.
"It will be a transitional year for the club, there are a few players with study or work commitments that are having to have a year off."
"There will certainly be a few new faces to the squad, some more youth players coming through as well, which will be good."
Canberra United will have a bye in the opening round of the W-League which commences on 5 November 2016.
Copyright ©The Women's Game All rights reserved.