In past seasons, a key barometer for Perth Glory's prospects of success has been the ability of their defence to hold up during the season.
In past seasons, a key barometer for Perth Glory's prospects of success has been the ability of their defence to hold up during the season.
It is no coincidence that every year the Glory have made the finals, their defence has conceded under two goals.  It has been the same again this year with the backline averaging just 1.5 goals per game, a number that would have been even lower if not for the blow out against Canberra United.
Once of the keys to Perth's defensive stability has been Mexican international Arianne Romero.
A full back at international level, Romero has reprised her college role at centre back and formed a strong partnership with former Matildas centre back Kim Carroll.
The Women's Game spoke with Romero ahead of the grand
TWG: Congratulations on an excellent first season in the W-League.  How have your expectations about the league compared to the reality?
Arianna Romero: I heard a lot of good things about the league from my fellow teammates, so I knew that it was going to be good competition. Many internationals players have come all around the world to play in the W-league, which speaks volume of the calibre. I have got to play with and against, quality players.
I've loved my time in Perth, the support has been great. Hosting the grand final in the W-league is an accomplishment in itself. I look forward to putting up a fight against the defending champions.
In the past you have played as a full back for club and country, how have you found the transition back to centre back?
My transition was fairly easy. I got some experience at centre back in college, so I was able to apply what I experienced right away. Although I am not getting up and down the flank like I normally do, I am able to influence the game from a different position.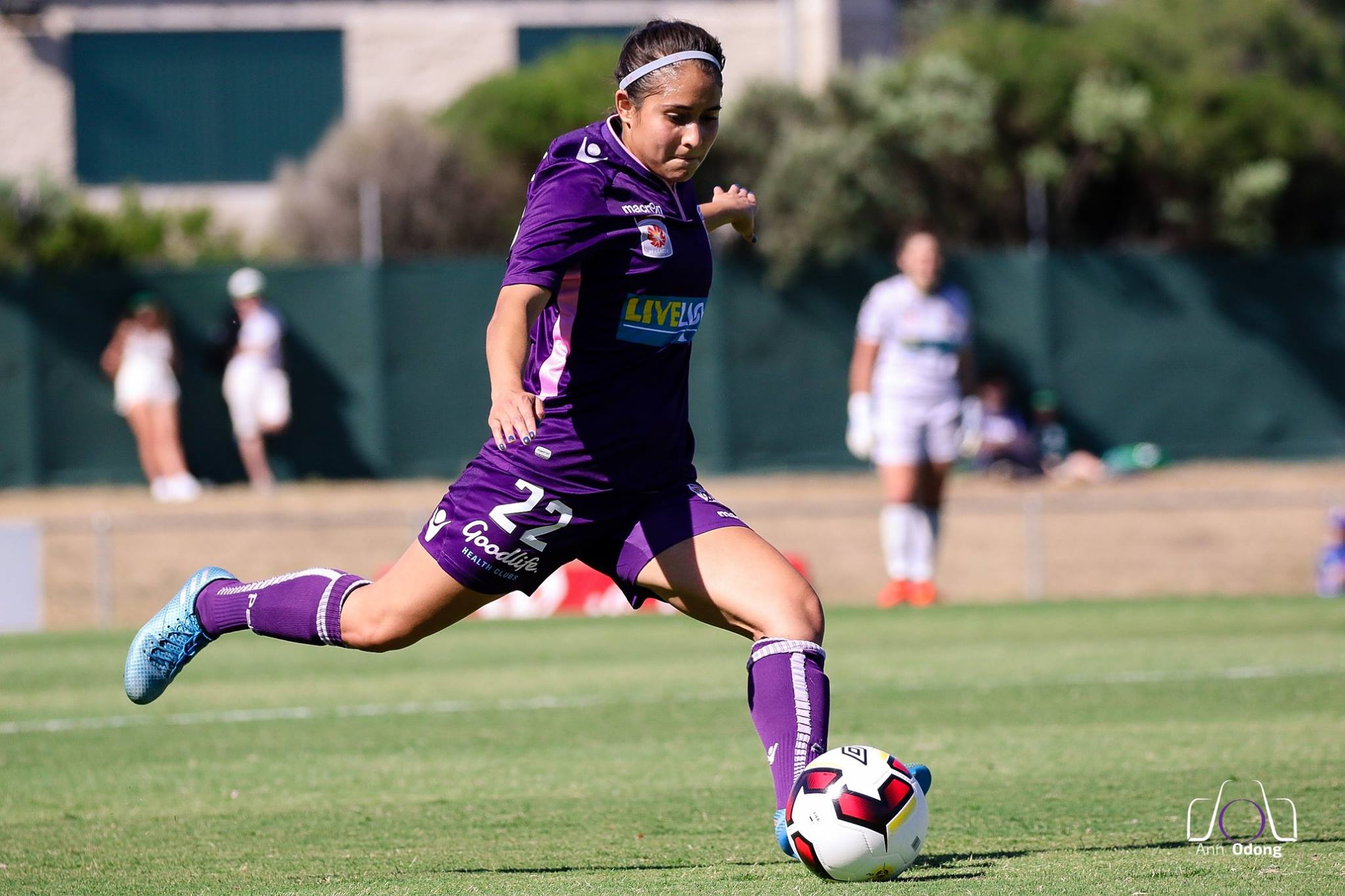 USA, Iceland, Australia; each is a slightly different experience in terms of football. What have you come away with so far in your Australian experience?
I was exposed to a different style of soccer in Australia, different from USA and Iceland. Each team had its unique style whether it was their formation or personnel. Our preparation off the field was just as important to what we did on the field.  For example, we had to watch film and make adjustments depending on our opponent.
It's been a great experience overall. I am very happy with what I have gained as a player. I was able to play a different position at a high level. I played along side a great group of girls and coaching staff who pushed me to be better every session.
How has your partnership with Kim Carroll developed and how would you say you complement each other?
We complement each other very well. She has a lot of experience and provides leadership from the back. She has the ability to control the tempo of the game and make tactical changes while on the pitch.
I make sure the team is collective and ready for each and every ball. We make sure the team is in the best position, who's stepping and who's covering. I have learned a lot playing along side Kim.
Glory is a pretty young team and particularly at the back, what has been like to be one of the most experienced members of the team?  How have you found the leadership role in the defence?
I accepted the responsibility that came with that. My role is to keep the entire team motivated, focused, and organized. I paid closer attention to each of my teammates and tried to familiarize myself with their movements and tendencies.
I knew that I had to step up and take initiative in helping out the younger inexperienced players.
Its been great, everyone on the team has a good attitude in taking feedback and willingness to learn.
What do you think will be the biggest challenge for the team in the lead up to the Grand Final and on the day against Melbourne City?
Naturally, we were all excited and anxious to get going this week in training. There will be some jitters leading up to the game but once we step foot on the pitch I know we will be fine. We have worked very hard to get where we are so we definitely look forward to the challenge.
What do you think Perth needs to do well to win on Sunday?
Simple, we need score more goals then them. We will need to win our individual battles. We will need to be organised on both sides of the ball; make sure we are collective in whatever we do. We will need to tighten up on defence, disrupt their attacks, and limit [Jess] Fishlock on the ball.
Copyright ©The Women's Game All rights reserved.