Featuring in their first Olympic Games since Athens in 2004, Team Australia (National Women's Football Team) suffered a disappointing first outing as their highly anticipated Games return ended in an agonising 2-0 defeat at the hands of world number 10, Canada.
Featuring in their first Olympic Games since Athens in 2004, Team Australia (National Women's Football Team) suffered a disappointing first outing as their highly anticipated Games return ended in an agonising 2-0 defeat at the hands of world number 10, Canada.
Here's Five Things We Learned:
1.  False Start.
Early rising Team Australia fans could have been forgiven for thinking they'd woken from a nightmare as Australia's Olympic campaign got off to the worst start imaginable. A rare mistake between central defenders Laura Alleway and Alanna Kennedy was punished by a rushing Christine Sinclair who intercepted and slipped teammate Beckie in on goal to take the lead within the first minute announcing the Canadians clinical intent.
Perhaps the most concerning defensive takeaway, forgiving opening day nerves, was that despite controlling the game Australia were unable to contain an undermanned Canada who played majority of the game a player down after Shelina Zadorsky saw red 18 minutes in for a professional foul on goal bound Michelle Heyman.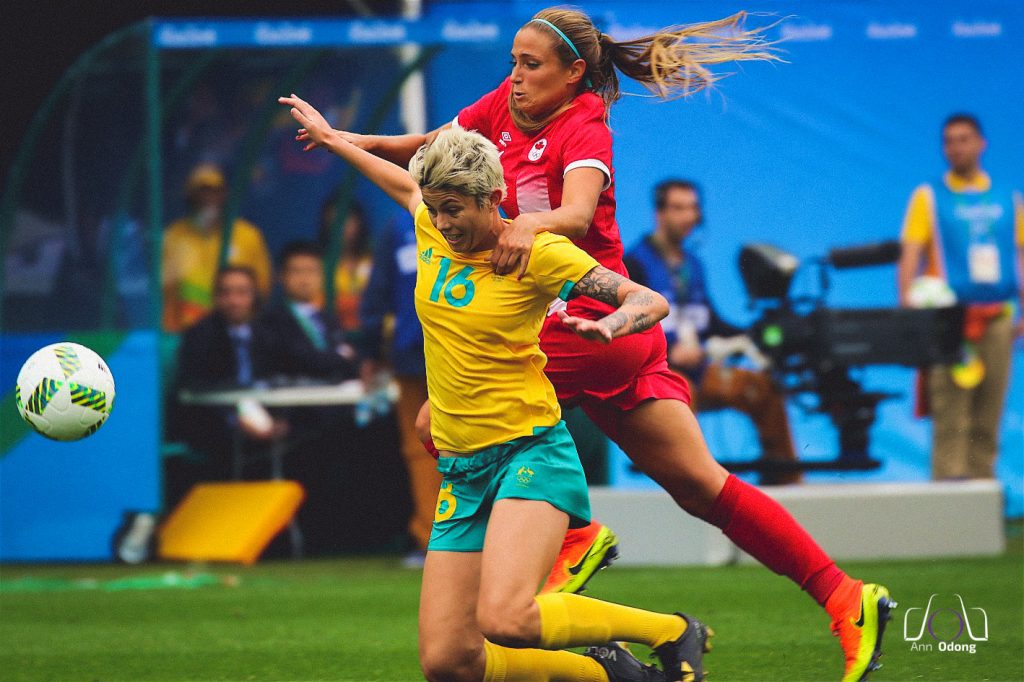 It's fair to say the score line didn't reflect Australia's performance but it's also fair to conclude it could have been worse – Canada were not without their chances. Lydia Williams made herself big to save a contentious penalty, which appeared to have skimmed off the chest of Caitlin Foord rather than her hand, Katrina Gorry made a last ditch sliding clearance to prevent a sure goal scoring opportunity, Alleway ended tangled in the net as a low shot slipped through the hands of Williams and had to be cleared almost off the line and a further host of counter attacking chances continued to rattle the Australian backline.
With the pressure now on and world number two Germany days away Australia need to be sharper - on the big stage no mistake goes unpunished.
2.  The Backline.
If you don't score, you don't win but if you don't concede, you don't lose. The importance of the Australian backline, clearly, is unequivocal. The Women's World Cup produced one of the most formidable backlines in women's football; Catley, Alleway, Kennedy and Foord and while Stajcic's tweaking is understandable, maximise the attacking threat of Foord and utilise co-captain Claire Polkinghorne, it may not be putting Australia's best foot forward. Catley and Foord provide width, attacking option and cover of the central defenders through outstanding athleticism and pace and while Claire Polkinghorne is the type of player you want in your team playing her out of position at right back may not be the solution.
Polkinghorne is a clever footballer who is conscious of being caught out in a foot race and as such positions herself so as not to be exposed. Unfortunately, the cautious approach disrupts the balance of the fullbacks and the fluidity in the conversion of defence to attack. We wouldn't be too surprised to see Stajcic reunite the successful WWC backline leaving Polkinghorne to provide the cover, motivation and drive only a good leader can.
3.  Patience.
On a happier note, Australia welcomed back Sam Kerr who wasted no time in proving her worth despite missing much of the Olympic qualifications and preparations with injury. Typically menacing, Kerr looked lively, injected a fiery spirit and while her limited game time was sometimes obvious, especially frustrating in a rushed pass-come-shot with space to burn, you get the impression the only way is up and up.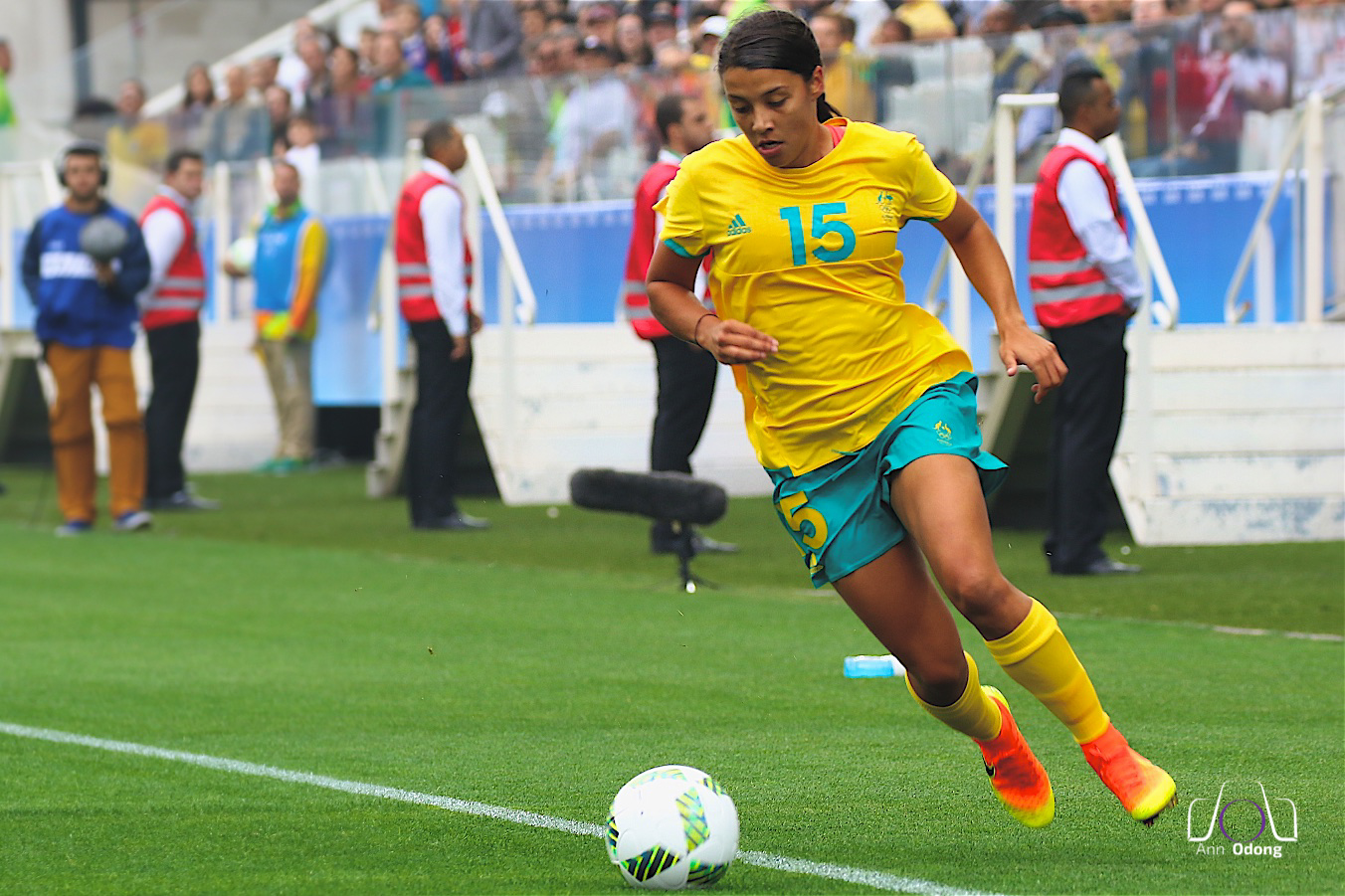 Again, Australia proved an attacking force dominating the chances. As the game ticked on, having conceded so early, panic set in and with that an impatience and rushing in front of goal. With such a compact opponent the Green & Gold would have been better served drawing players out rather than lashing aimlessly at the ball from distance with little to no effect. In big moments you absolutely must take your chances, in game one Canada took theirs and Australia didn't.
4.  Masterclass.
It was a rollercoaster opening exchange for Canada who went from the highs of scoring in the first minute to the lows of facing 70 minutes a player down. There's no better way to announce yourself in a tournament than to break the record for the fastest Olympic goal ever scored (20 seconds) but Canada's start was even better than that.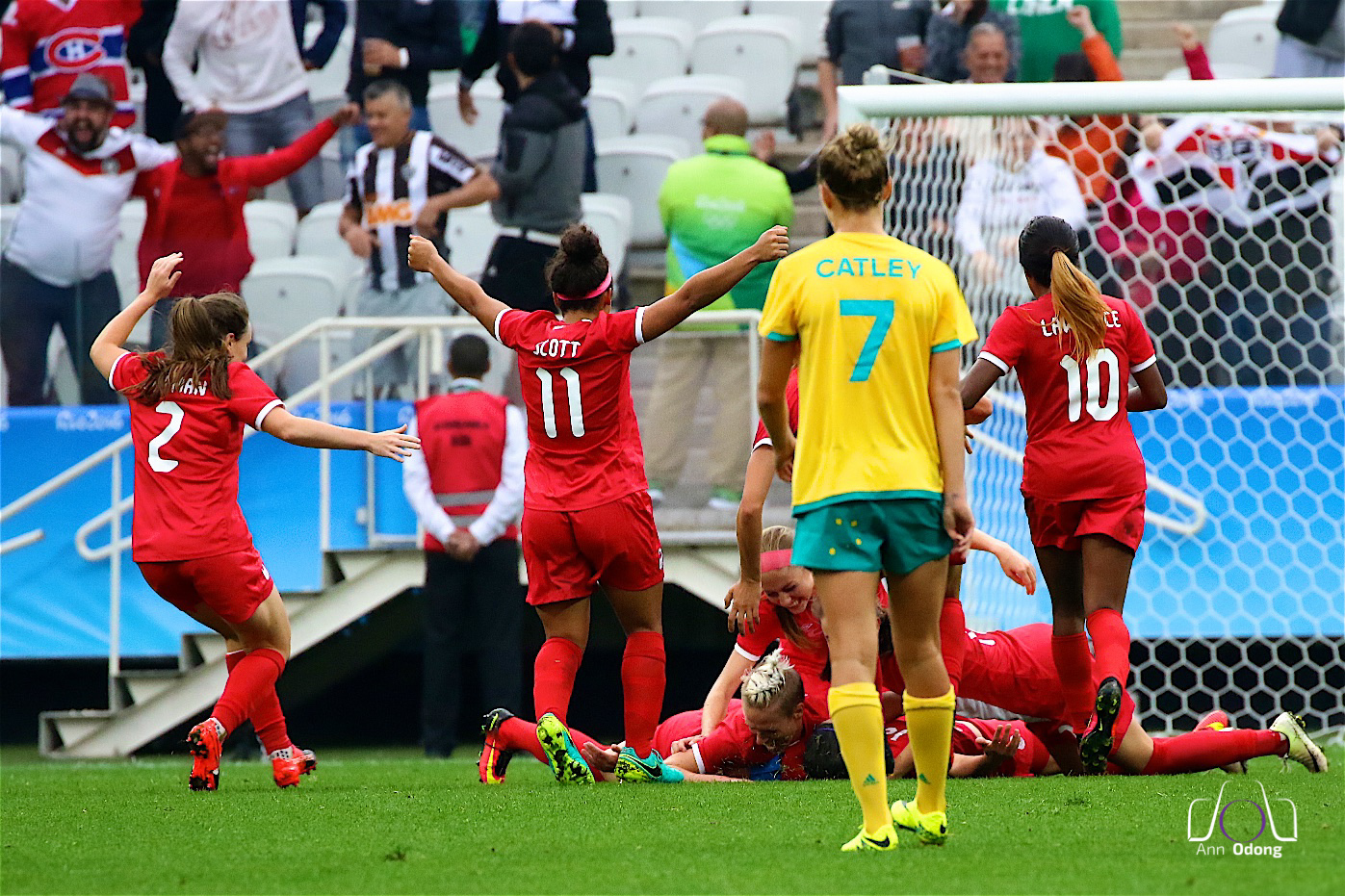 Clearly prepared for the opposition, Canada immediately matched the signature pace and press Australian style resulting not only in their first goal but in a systemic rattling of the otherwise confident Australians. The intent sent shockwaves through a stunned Australian outfit and paved the way for a gritty, compact and deserved win taking the points against the odds (despite the goal advantage) in what was a commendable display.
5.  Resilience.
What does the Australian Women's National Football Team have that no result can make, break or take away? Belief. Unity. Support. No, it wasn't an ideal start. No, it didn't go as they planned. No, it wasn't their best day at the office and no, absolutely no, it is not the end.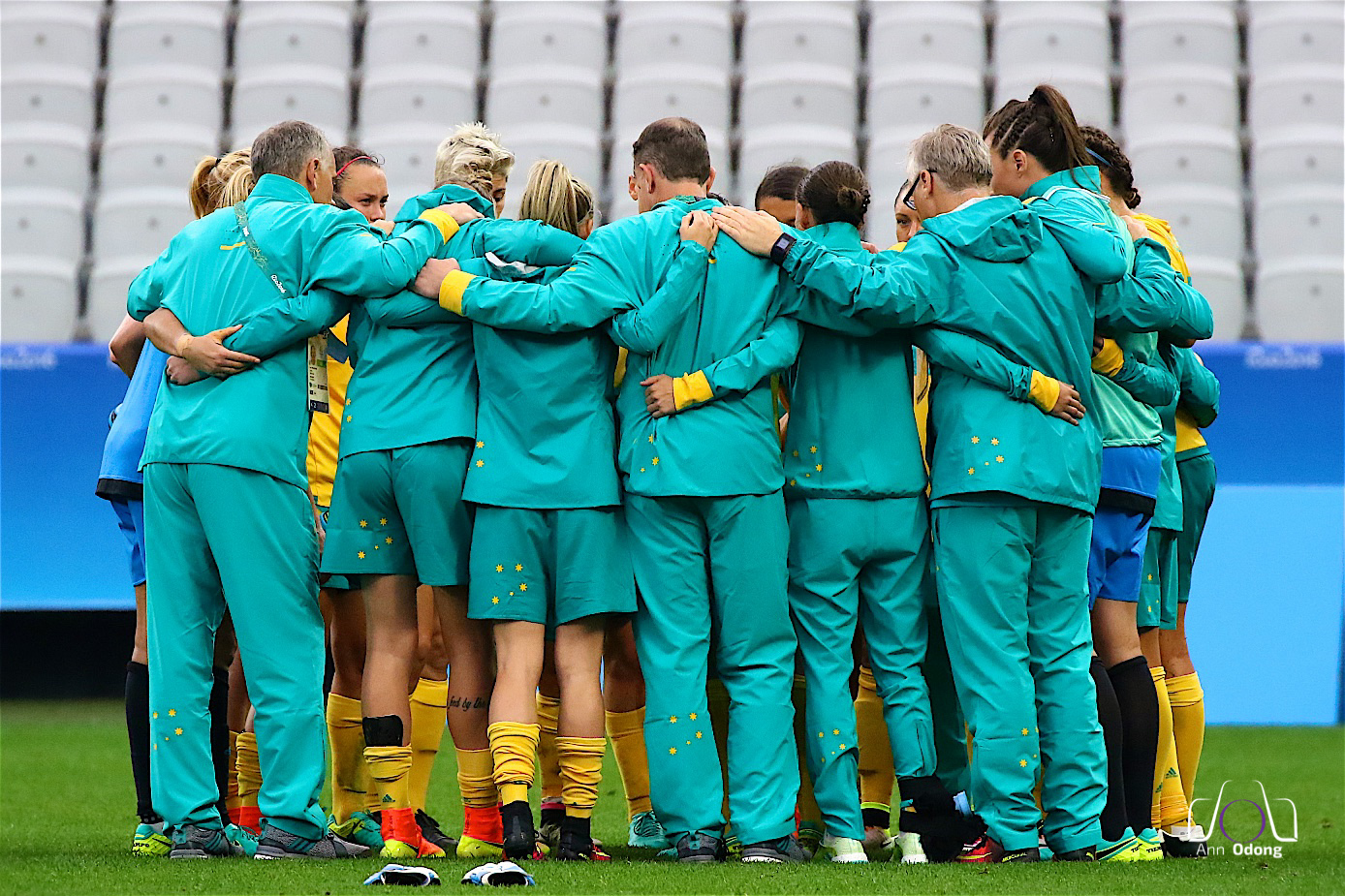 Football is won on the field physically and off the field mentally – if the Australians can harness that never say die spirit, like they have so well before, if they can dust themselves off, stand up and go again this Olympic journey is far from over and Australia are still very much in medal contention. The last time Australia lost an opening game in a major tournament was the Women's World Cup in Canada – yet there they progressed to make Australian football history and nothing is stopping them from doing it again.
Copyright ©The Women's Game All rights reserved.