Dear Alanna Kennedy,
Dear Alanna Kennedy,
Throughout the tournament we, at The Women's Game, have provided post-match analysis by discussing the top five things we learned from each game, today it's only fitting we tell you what you, along with the rest of the Australian Women's Football Team, have taught us.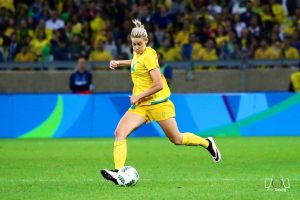 1. Fight. Australia is a self-professed sporting nation, it's what we do, it's what we love and a lot of the time it's what we pride ourselves on. Regardless of the arena, the rules, the shape of the ball or even the final score, Australian's demand just one thing from the athletes that represent them; that they give it their all. When you pull on the Green and Gold and you give everything you have, like you did against Brazil, you play for all of us and in turn we ride every high and every low with you. When you stand arm in arm and watch all your hard work come down to the flip of a coin like it did in the shootout, we are with you. Your warriors' performance, ability to push through the pain and keep giving is testament to the fight in this team and the mark of true professionals.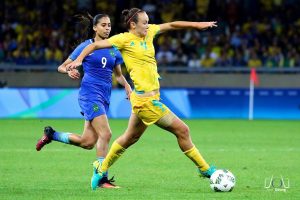 2. Belief. There's no secret, nobody anticipated this Olympic campaign going the way it did pre-tournament. We were pushed, tested and at times a little down on ourselves but never, ever, ever were we out. To be a champion team you have to believe you are champions and the confidence and mental tenacity to keep the dream alive is a credit to the belief you each share. The biggest win of this Olympic Games for Australian football may not be a gold medal but, far more important than that, is that Australia believes in you too. It wasn't our turn to be champions, but we know as well as you do that our day is coming.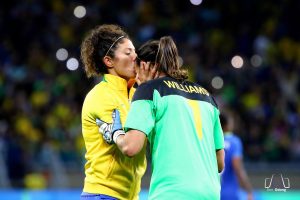 3. Brave. When you fall in love with football you fall in love with heartbreak. There is no better word to describe the way we felt as the game finally drew to a close but what a performance it was. It would be remiss of me to not mention the heroics of Lydia Williams who kept her country in contention with some top draw, world class saves throughout the match and then backed up to put her body on the line (literally, and not meters ahead of it, which is all I will say) in the shootout. Putting your hand up to stand in front of 50,000+ Brazilian fans all shouting against you, with the weight of the world on your shoulders to take such a high pressure spot kick is footballs definition of bravery. Whether it ended in the back of the net or not is irrelevant, the courage it took to rise to the occasion is all that we will remember.
4. Mateship. In what was equally the most beautiful and devastating moment in our entire Olympic campaign, we watched as you stood with your head in your hands for what felt like an eternity but really was just seconds before your team arrived to surround, protect and console you. What a statement. What a way to embody the Australian spirit. The way you all play for your country, family and friends is commendable, but the way you play for one another is special, something we were all so proud to see.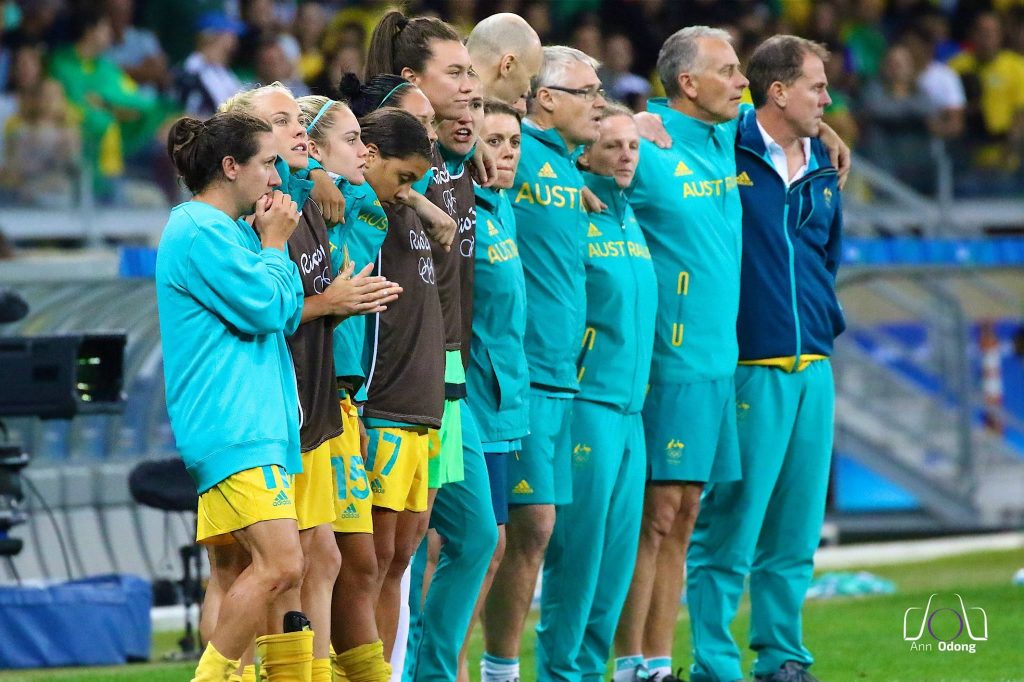 5. Resilience. While the natural reaction was heartbreak, it wasn't the lasting one. I've said this before and I know I will keep saying it, Australia is so proud of this team. One look at social media tells the story, women's football is growing and it will continue to grow because you give people a reason to want it to. Of all the things we've learned about this team the most positive is that we will just keep getting better, the reaction of our players a key indicator that we will use this hurt as motivation to continue to grow and, honestly, who can do anything but love a team like that? In your words, we win together and we lose together, we are so proud of where we have come from and where we are going to go.
Copyright ©The Women's Game All rights reserved.