The Matildas continued their head to head dominance over New Zealand with a 2-0 win on Saturday.  Caitlin Foord was the star but Cheryl Downes looks other takeaways from Game 1.
The Matildas continued their head to head dominance over New Zealand with a 2-0 win on Saturday.  Caitlin Foord was the star but Cheryl Downes looks other takeaways from Game 1.
1. A good start but there's a bit to work on before Rio
The Matildas had plenty of chances early but New Zealand's Football Ferns were able to weather most of the storm, conceding just the one goal from a green and gold (or a gold and yellow) onslaught. The Matildas weren't really rusty per say, but their synchronicity wasn't quite there.
"The start of the game was electric, you couldn't have asked for a better start from us for the first 15, but then the next 15 we started to lose our way a little bit. If we can finish games the way we start them, I think we're going to be really good contenders in Rio." Elise Kellond-Knight.
"I think we played really well in patches there and to be away from eachother for so long and to come back and still have pretty good cohesion, we're pretty happy with it but still lots to work on." Steph Catley.
2. The interchange format allowed both coaches to get a good look at the contenders for Rio squads.
With six changes, only three Matildas didn't get any game time in Lydia Williams, Laura Alleway and Emily Van-Egmond all rested potentially for the second match on Tuesday.
Caitlin Cooper played a solid game for the full 90 minutes as did Chloe Logarzo, whose high intensity and commitment sees them both as strong contenders for Rio.
It wasn't all perfect and that's part of the aim of these 'friendly' games, to try things out, experiment, and in the words of Catley, "... there were a few loose moments where we might not have been as tight as we had in the qualifiers so I think we will just go back, look at some video and make sure everyone knows their roles as well as we did in qualifiers."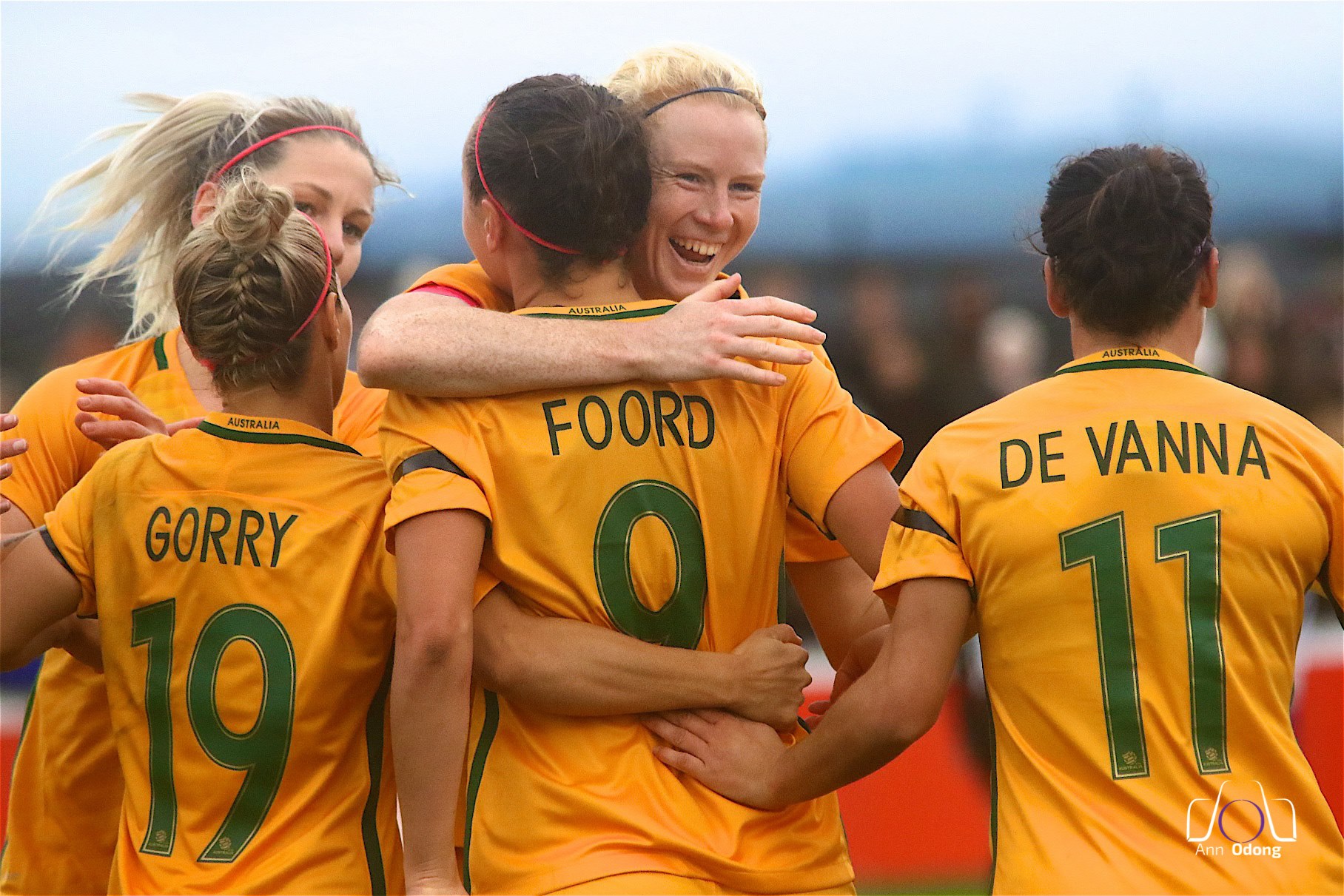 3. Could Ellie Carpenter be the answer to the holding midfielder risk?
Named to the 2015 World Cup's All Star Team, there is absolutely no doubt that Elise Kellond-Knight owns the role and is world class, but as resilient and dependable as Kellond-Knight is, grooming and planning for a backup is paramount to the Matildas short and long term success.
In the Asian Olympic Qualifiers, Kellond-Knight played every minute of the first four grueling matches and was pivotal to the Matildas composure, but in the dead rubber of game five, the star midfielder was rested and it wasn't as agreeable.
Now is the time for research and exploration. With no-one better to learn from than artistic puppeteer, Kellond-Knight, Carpenter could be the next apprentice.
4. The high press works but New Zealand need to create and capitalise on their chances
New Zealand defended tenaciously and squeezed their opponents with a high press but they weren't able to create any significant threats. For New Zealand to take a bigger stand next time against the Matildas, or in Rio, they need to attack and counterattack effectively.
"We had a few chances but we need to take those chances when we get the opportunity and that's our biggest downfall at the moment", Erin Nayler commented after the game.
"We're disappointed with the result. I did have a lots of work to do. It was a little bit hectic at times but huge credit to my defence as well. We held it together for 90 minutes. There were times when we could have been better obviously and that's what we will work on moving forward to the next game."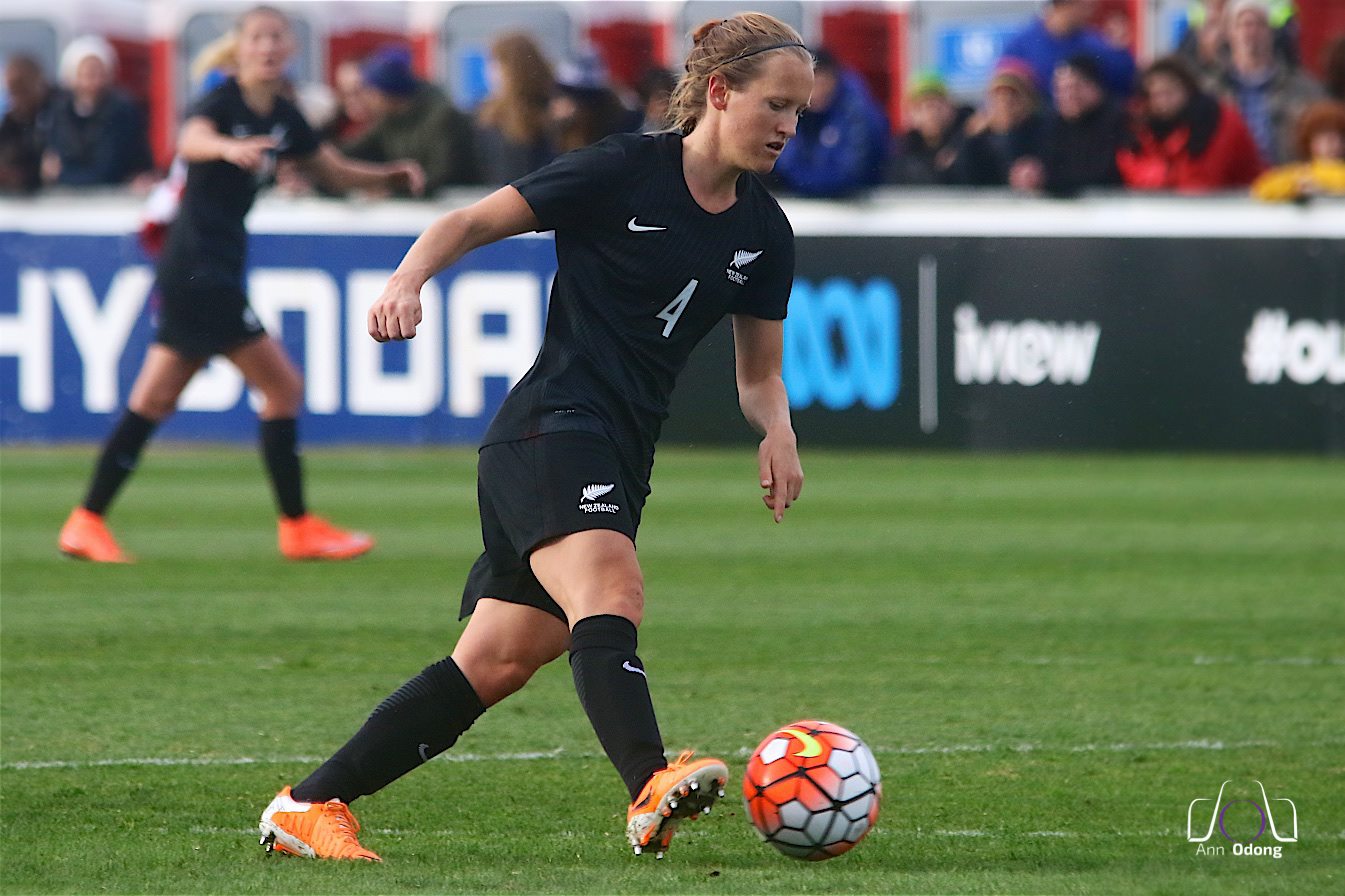 5. There was more than one winner on the day
With Victoria seeing it's first Matildas match in over a decade, more than 4000 fans came out in chilly conditions to witness the healthy trans Tasman rivalry.
Elise Kellond-Knight was happy to bring it to them, "We always know when we play New Zealand it's going to be a high pressure game. They're really good at that. They take it to you physically with a high tempo so it's always difficult to play pretty football. We always know it's a bit of a fight but today I think we competed physically with them, we won those challenges and at the end of the day it's 2-0 on the scoreboard."
... and one more thing
For game two, we want to see more of the same and more of what we haven't seen yet.
Australia's coach, Alen Stajcic, has done a great job developing this team since taking over the helm in 2014. His philosophy has transcended from the domestic league to the international stage and there's more to come.
Copyright ©The Women's Game All rights reserved.