Bulleen Lions and Melbourne Victory winger Lia Privitelli believes women's football is heading in the right direction in Victoria.
Today is a big day for Privitelli's Bulleen as they meet South Melbourne in the NPLW VIC Grand Final as part of the triple header with the men's promotion-relegation playoff and the men's Grand Final.
The game will be at AAMI Park where Privitelli has played a handful of W-League games for Victory and she has a mix of nerves and excitement.
But she says the opportunity to play on the big stage shows how far women's football has come at NPLW VIC level.
"When I first started, a Grand Final at AAMI Park would probably be unheard of," Privitelli told The Women's Game.
"We're definitely going into the right direction to play there amongst the men's team.
"We're grateful for the opportunity we get to even play at AAMI Park and be the middle game. I'll be grateful for the baby steps that come in women's football.
"Having a Grand Final at AAMI Park one day devoted solely to the girls would be awesome for our brand and it would promote women's football even more from where it is.
"AAMI Park is an awesome ground to play on, so the girls should be excited about playing on it. Once the whistle goes, I think we've got the experience in our team to forget about the crowd and the hype of everything and just to play good football.
"There will be nerves, but that's normal and I get nervous before any game I play regardless of its magnitude. It's something everyone has to deal with and it won't be just us, it will also be a lot of the South girls."
Privitelli admitted they will be underdogs going into the Grand Final after losing all three encounters to South this season.
Both Bulleen and South triumphed 4-0 over their opponents in the semi-final and Privitelli said their victory over Calder United SC was well deserved.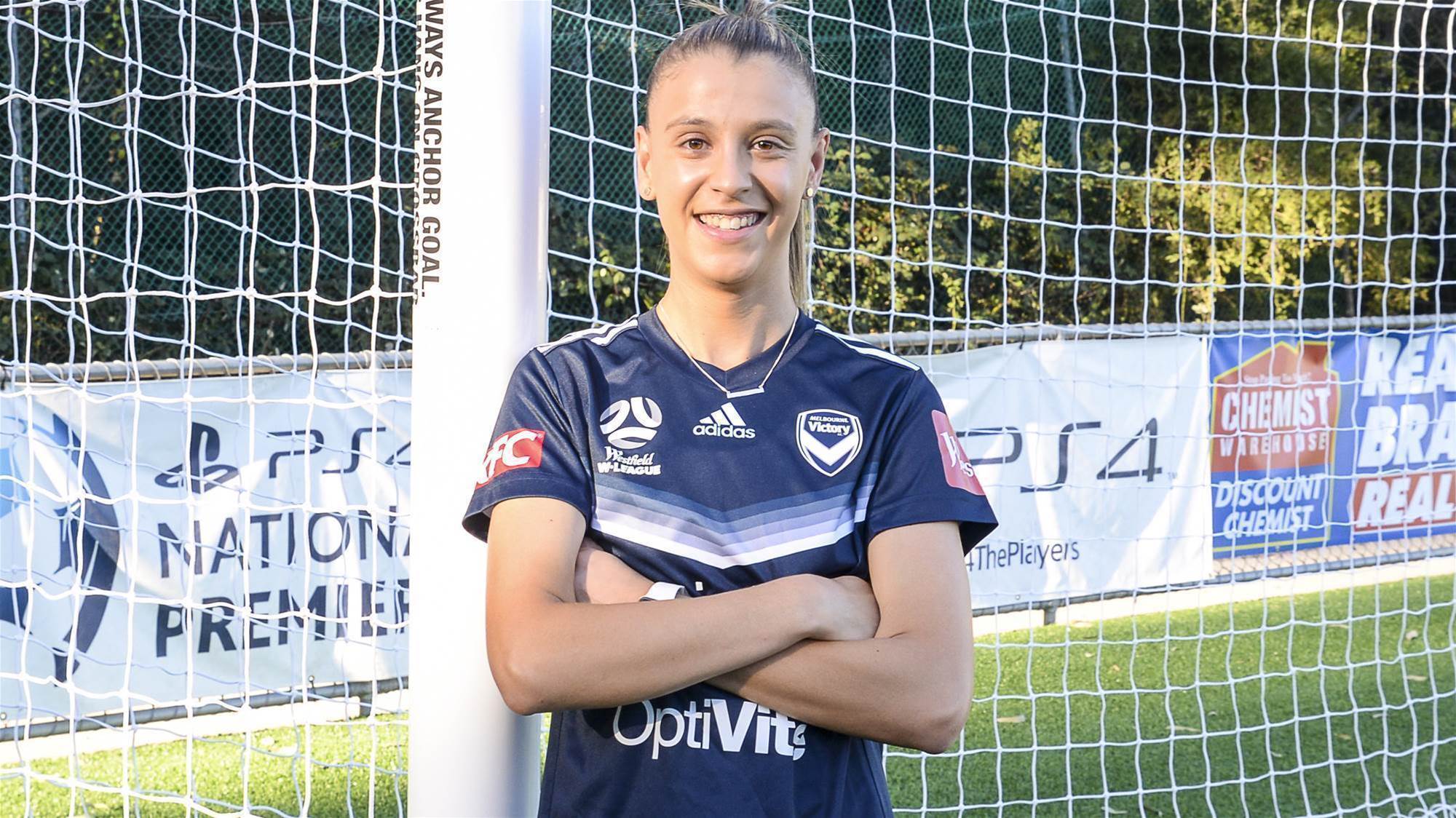 Privitelli set to don the Big V again next season. By Sam Anfield Photography
The 24-year-old was still envisaging an even contest because of their similarities in style of play.
"Both teams do like to play a game where they get everyone involved which is really good," she said.
"The back four doesn't clear it away, we try to keep it. It's actually nice to play against another team who tries to play.
"I'm sure it suits both teams better as opposed to a game which is very physical and full of long balls."
Privitelli said Bulleen would also be wary of her W-League teammate and teenage threat Melina Ayres, who has scored 42 goals for South this year.
"Everyone knows Melina is a bit of a goal machine, so it'll be really important as a team to defend together," the Bulleen winger said.
 "We have the best defensive record, so I think that's a pretty good match up. Our back four and our keeper who have been outstanding all season, so I think they'll be able to match Melina."
Main photo by Sam Anfield Photography
Copyright ©The Women's Game All rights reserved.