It is amazing to think back in 1995 the Australian women's soccer team were dubbed the 'Female Socceroos' or the 'Soccerettes'.
The name 'Matildas' was coined around this time and is now synonymous with Australian sporting culture. 
It's even more amazing that in 1999, the Matildas felt they had to pose nude in a calendar to try and garner some attention, publicity and much-needed funding on the eve of the Sydney 2000 Olympics.
A former Matilda from that era, Shelley Youman, very nearly ended up in that famous calendar, but admits she is happy she didn't.
"I nearly went in that bloody calendar," she recalls with a laugh. "Glad I didn't, my kids would have died!
"At the time my husband said I should ask the kids first. They all said it was okay if dad was taking the photos, which was not the case so I didn't go ahead with it.
"My son was asked about it at school so I'm glad I didn't go ahead with it as it would have been awkward for them."
Many former Matildas who took part in the calendar have since defended the move, saying it was their own choice. 
Trae McGovern won four caps for Australia but also played over 100 games at the elite level in the Northern Soccer Federation.
"20 years on and I'm happy that our female athletes do not have to use their bodies to sell their sports like a lot of both male and female Olympic athletes of the 90's had to," said McGovern, who was 'Miss January' in that calendar. 
"People are now appreciating the athleticism of our female athletes and that has been earned by persisting through each era where we were told we weren't good enough, we looked too muscly, we shouldn't be playing men's sport.
"But we did, and we improved, generation by generation, and now we are here in 2020 and everyone has stopped talking about the Matildas who posed naked and now talk about the Matildas who are one of our most successful sports teams."
McGovern is the Founder/ Director of The Australian Sportswoman, a website and social media platform that promotes Australian Female athletes and Sports teams.
She started this role after retiring from the Mining Industry where she was an Underground safety Adviser and Captain of the Mines Rescue squad.
McGovern happily says she has no regrets about posing for the calendar, insisting it made a statement to society that a woman could do whatever she liked with her body.
"I've never regretted posing naked for the calendar," she said. "I was quite shy and insecure about my body but not because of how I felt.
"I loved having a fit strong body, I still do love feeling that way. However, people felt it their right to tell me my legs were too muscly for a girl, or I looked like a boy because I had broad shoulders.
"For me, I wanted to challenge my self esteem and somewhat rebel against the critics. Now it's more than acceptable to look strong and fit.
"One thing is for sure, the calendar had bodies of all shapes and sizes and my kids (six and two years) love pointing at my frame on the wall and laughing at my bum.
"I wish to raise strong independent young girls who are not ashamed of their bodies."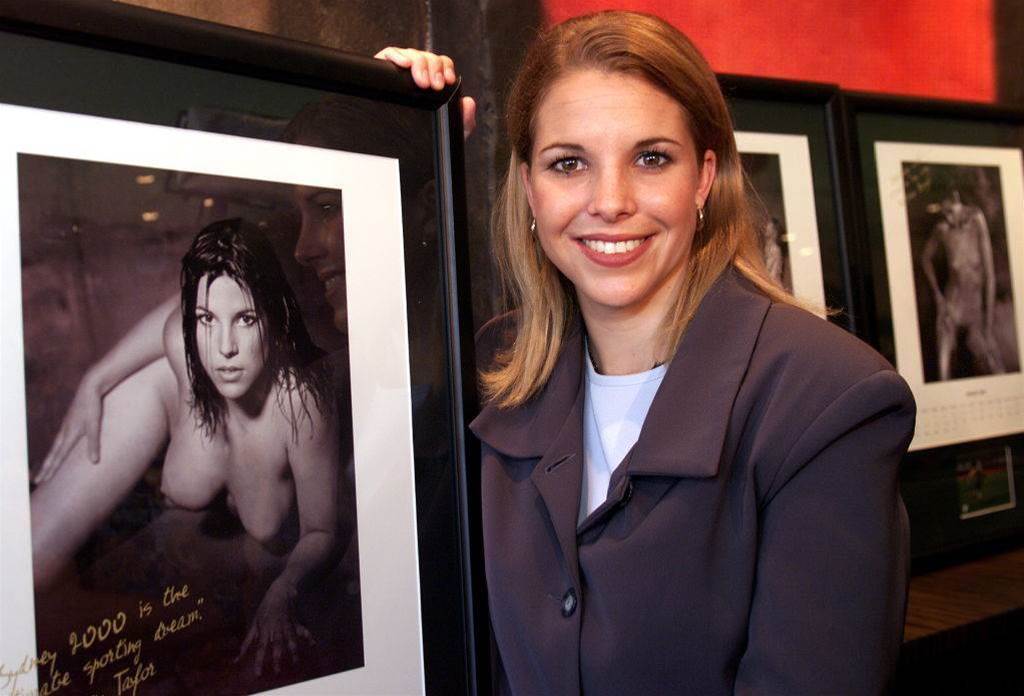 Sydney's Sun Herald columnist Sue Williams, famously said at the time that "if the Matildas don't score on the field, male fans could well do so in the dressing room later".
"These stripping Matildas are hardly the kind of inspirational role models anyone would choose".
Even influential ublicist Max Markson, who had himself helped Australian Olympic athlete Jane Fleming launch a raunchy 'Golden Girls' calendar in 1994, described the effort as "an own goal" for the Matildas.
"No doubt the calendar will raise the profile of women's soccer in Australia - for all the wrong reasons," he said.
"But in terms of sponsorship it will send major corporations running in the opposite direction at 100 miles an hour."
But many of the former Matildas agree, as Katrina Boyd told CNN last year after global attention returned to the controversial subject, that the photos - many of which exposed full-frontal nudity - were done in the right manner.
"It was all done very tastefully, at no time did we feel preyed upon, no-one felt that we were just objects ... It was no different to the changing rooms," she said.
However, even Boyd admitted despite selling over 20,000 copies worldwide, the calendar didn't accomplish much for the team itself.
"It rocked the boat a little bit over here, but we did get a bit of coverage and the word 'Matilda' started to mean something, though probably not for the reasons we wanted.
"I wasn't surprised by the negative reaction. That would still happen today. We were more surprised by how much people were into it, but half of them were blokes, of course."
While many will rightly continue to argue the lack of equality for female sportswomen in Australia and across the globe, there is progress being made and it isn't slowing down any time soon.
The Matildas were last year voted our most loved sports team. The likes of Sam Kerr and Hayley Raso are now household names. 
The team can rely on a Kerr backflip to get on the highlights reel, while Raso's recent move to English club Everton has gained plenty of headlines for football merit alone. 
Youman, who is a co-founder and director of One Community, a leading organisation in the disability sector, was thrilled that female athletes can now let their on-field talent do the talking.
"It's great to see the girls being recognised for their accomplishments rather than the way they look," she said. "People are taking notice for the right reasons."
Fast forward 20 years and times have certainly changed.
The Matildas will be in China early next month for the Olympic qualifiers, and while it will be tough they have an excellent chance of making it to Tokyo 2020.
There is no doubt if they do get there, they will be one of the most followed Australian athletes at the games.
McGovern was keen for the FFA and W-League clubs to connect with young girls and boys at the grassroots level. She urged the games administrators to ensure high profile players attract new fans by making themselves visible.
"Getting our elite players out in the schools on a Development program, where they can be up and personal with young girls that may not have known about football, or girls that play at that level would be good," she said.
"That's where I started promoting women's football, with NNSW, in the schools, playing with the kids, giving away free tickets and posters, signing autographs, showing the boys that girls play too."
Youman, who was capped 24 times for Australia between 1996 and 2001 in an international career that came after she got married and had three kids, believes the Matildas can do well in Tokyo.
"I think so as long as they improve along the way, they are a medal chance," she said.
Before the Olympics though, the bulk of the current Matildas squad will ply their trade in the W-League. 
Crowds are only averaging 1,500 at the moment, which has been disappointing considering the extra exposure female football in Australia has received in recent years.
Youman encouraged fans of the Matildas to go out and support the ladies in their 'bread and butter' livelihood.
"The game is growing and it's exciting so get on board and grow with it."
Copyright ©The Women's Game All rights reserved.