Melbourne Victory captain Natasha Dowie has not represented England since 2014, but still dreams of playing in next year's World Cup in France.
Former Everton and Manchester United defender Phil Neville was named England's new manager in January.
The 30-year-old believes next year's World Cup could lift the standard of the W-League this season as players vie for spots for their countries.
Dowie's last game for England was a 10-0 smashing over Montenegro in September 2014.
She comes off a successful season with Swedish side Linkopings FC and revealed she's spoken to Neville about a possible call-up to the Lionesses.
"England are ranked third in the world and they've got quality players throughout their squad," Dowie said.
"As an individual, I'd like to be involved in that team, but that's one person's opinion. At the end of the day, if I'm not the striker Phil Neville is after, then I need to respect that.
"I can be proud of myself that every club I've been at, I've won the Golden Boot. Being in Sweden for four months, I won the Golden Boot there which isn't bad for half a season."
Dowie in action for England in 2014
Dowie said she was now fully concentrating on the W-League which can only boost her chances of national selection.
"It's never say never. It's a World Cup next year and that's where you want to be playing," she said.
"If I have a good W-League and scoring goals, then there's no reason why I can't get a look in. I'm sure this will make the W-League stronger this season as everyone will be upping their game."
The Victory skipper is set to play her fourth W-League campaign with the Big V and she's confident they can challenge for finals.
Victory have struggled in the W-League since Melbourne City's introduction but Dowie feels they have turned it around.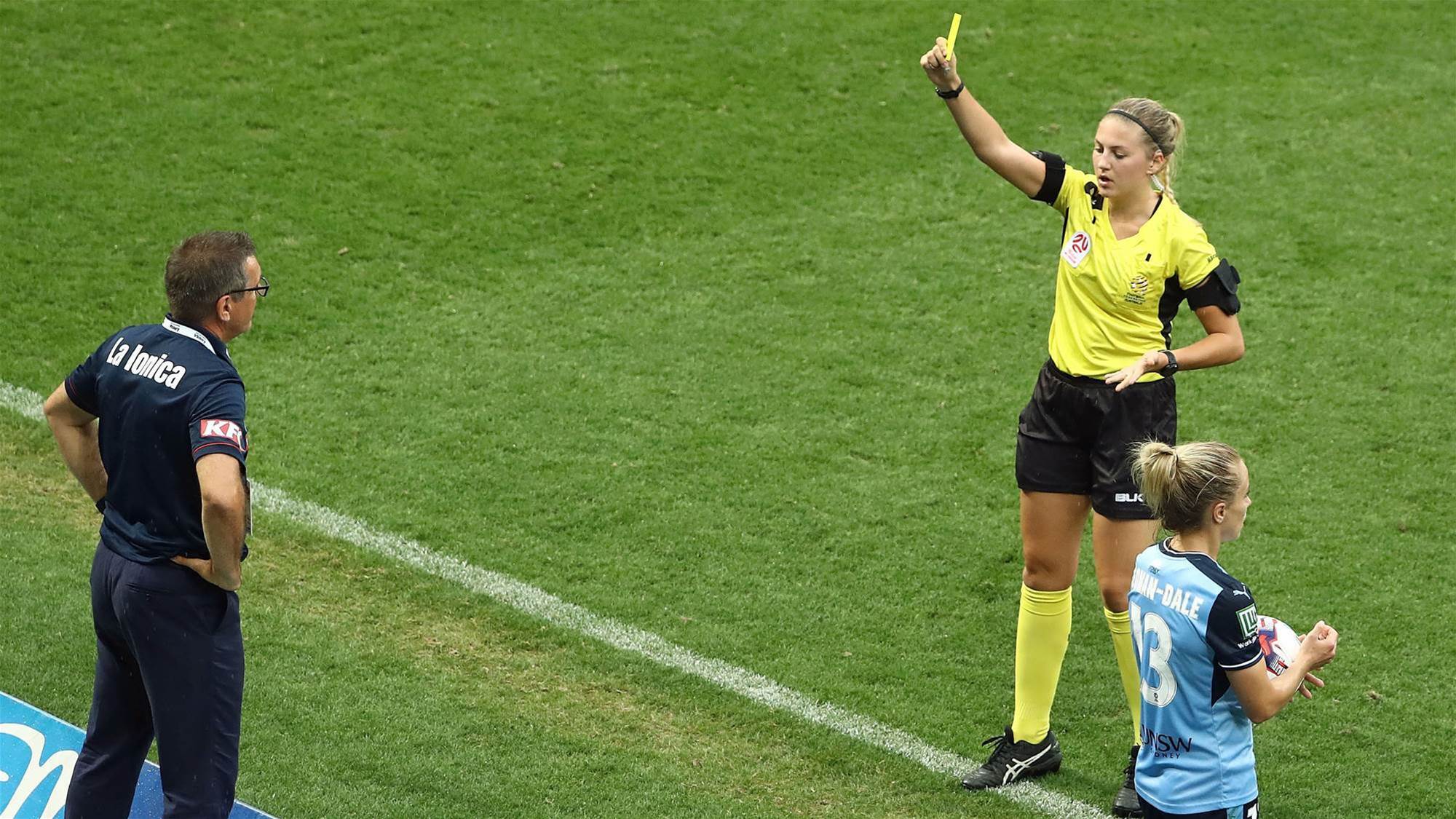 Hopkins set for his third season with Victory
Americans Sam Johnson, Christine Nairn and Dani Weatherholt are the other foreigners in Victory's squad this season.
She believes there is less pressure on her shoulders compared to previous seasons.
"I like the pressure but to have the quality of players I have now, I know I can just focus on myself and not worry," she said.
"You look through our current squad, we might have starting XI players, but we have players that can come on and change a game and no disrespect, but we haven't had that in the past.
"For me as a centre-forward, I've proven I can score goals with weaker squads and now it's down to me to score more goals with better players around me."
Coach Jeff Hopkins said he was pleased with the club's pre-season and are now prepared for Adelaide United on Sunday.
"We're quite realistic, we understand where our strengths are and it's a tough league," Hopkins said.
"If we don't get better, we're going backwards. A lot of teams have recruited well, we're not getting carried away, but we know we're a lot better this year.
"It's important going to the season feeling confident. I think over the years belief has been a real problem for us and I think this year we believe we can achieve something."
Copyright ©The Women's Game All rights reserved.