Matildas great Julie Dolan has added her star power to the Central Coast's W-League bid as the club pulls out the big guns in the hope of fielding a team in the upcoming season.
Dolan will join Mariners Academy Women's NPL Head Coach Dan Barrett as ambassadors, while an online petition will ratchet up the pressure on Football Federation Australia to act.
Get around this @CCMariners fans!!!https://t.co/HYLkSzL4cZ

— Stephen Bolger (@stephenjbolger) May 22, 2018
The announcement was made at Central Coast Stadium where the construction of the venue's additional set of change rooms are well underway, enabling the club to host W-League/A-League double headers.
"This ticks a huge box for us to get our W-League team finally up and running again,"  Mariners' CEO Shaun Mielekamp said.
"Our iconic stadium will host bigger crowds through double headers, whilst supporters of the women's game who have been disengaged for so long will have a team they can call their own."
Hall of Fame inductee, Dolan, is a pioneer of women's football in Australia and became the first Captain of the women's national squad at just 16-years-of-age before leading the team to the first Women's World Cup in 1988.
"The Central Coast is an untapped source full of female football talent, and by expanding the league to a 10th team, it will add to the national talent pool, and provide a fantastic opportunity for female footballers and their fans on the Coast," Dolan said.
"The Mariners aspire for these women to become role models in the community, and show young girls that they can achieve a professional career playing the sport they love."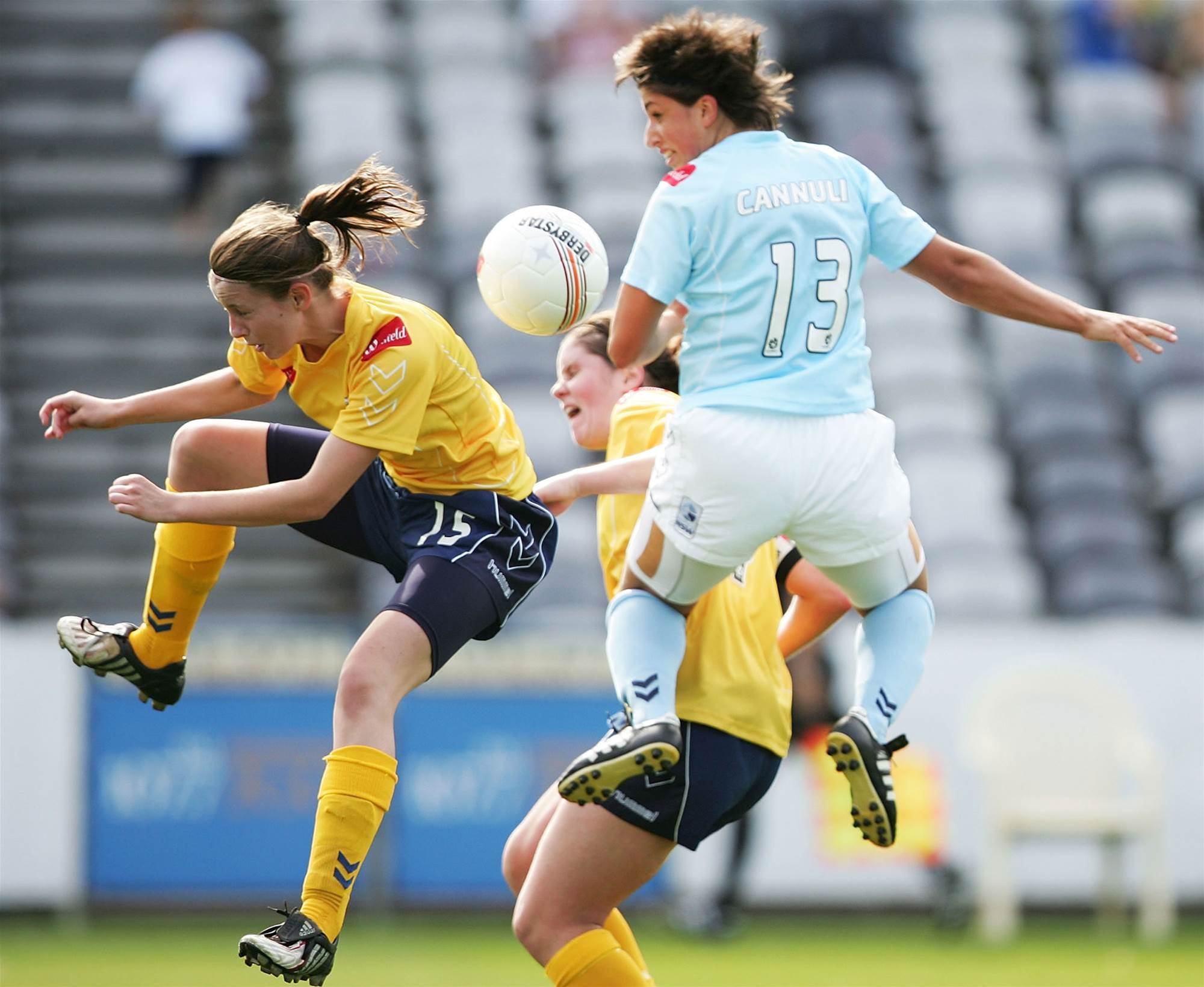 Back in the day: The Mariners women in action, December 2009
The Gosford outfit, which fielded a W-League side for two seasons, pulled the plug on their women's team in 2010-11, due to funding difficulties. A campaign to re-enter the comp last season stalled when the FFA postponed moves to a 10-team league.
Mielekamp added:  "It is important for everyone to know just how committed and serious we are to bringing a W-league team to this community and completing the football landscape on the Coast.
"We have sponsors ready to go, we have players that want to sign with us, we now have all the state of the art facilities and the support needed to make sure we can finally complete the Central Coast Mariners brand and have the same opportunities granted to us, that all other Australian based A-League teams have.
"For us to have the ability to draw on such a wealth of experience and talent in Julie Dolan and Dan Barrett is just our most recent step - but a very important one that will ensure there is no doubt in anyone's minds that the Central Coast Mariners W-League will be a huge success."